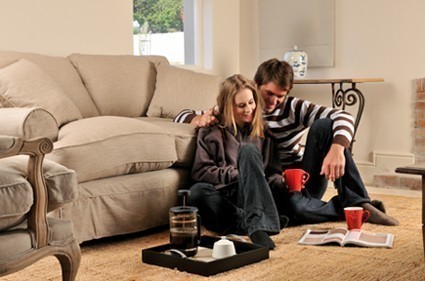 A good heating system is a major investment for your home. It will keep you and your family warm throughout the cold winter months and, if properly maintained, should last for years to come. It's important that you not only choose a good heating system, but that the heating system you choose is well maintained to ensure it doesn't break down or degrade.
For those of you in the Mission Viejo area in the market for a new heating system or are overdue for a tune–up or service call on your existing heating system, call Saddleback Plumbing, Heating & Air Conditioning today. Our trained experts will work with you to ensure your heating system is properly installed and maintained to handle all winter has to offer.
Selecting a Heating System for Your Orange County, CA Home
The first step is to choose a heating system that matches the needs of your home. There are many options depending on the size of your home and any existing components you already have installed.
Choosing a Gas or Electric Furnace in Orange County?
The most popular type of heating system we install for Orange County homeowners is a forced air furnace heating system. These systems use a gas or electric furnace to heat and distribute air throughout your home via air ducts.
Furnaces are available in a variety of efficiency ratings and with different supplements to improve efficiency and ease of use. Gas furnaces in particular are available with efficiency ratings of up to 98%, and all newer models have a minimum efficiency rating of at least 80%.
Orange County, CA Dual Purpose Heat Pumps
Another popular heating system in Orange County is a heat pump. A heat pump produces heat for your home by extracting it from outside air. These systems use the same components as a central split air conditioner and can be installed with or without gas furnace backups to supplement on especially cold nights. They are most effective for homes that have minimal heating needs or that don't experience frequent sub–freezing nights. Heat pumps can also double as air conditioners in the summer.
Orange County Heating Services
There are other options for homeowners in Orange County as well, including ductless split heating and cooling systems that work for homes without space for ductwork, and hydronic boiler systems with either baseboard or floor systems for even heating throughout your home, eliminating the concerns presented by forced air for those with allergies or asthma.
Whatever your heating needs, know that Saddleback Plumbing is here to get the job done for you. Call us today to discuss your next heating system, learn more about our full range of installation and replacement services or to schedule a maintenance or repair visit for your existing system in the Orange County area.