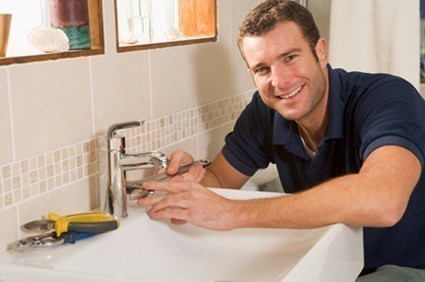 Do You Need a Plumber in Orange County?
Your plumbing system is an essential part of your home. You need it to perform well every day, and when a problem arises, you need it fixed fast. In the Orange County area, Saddleback Plumbing is the company to call for expert professional plumbing services of all kinds. Whether it is a leak you need repaired or a whole new plumbing system you need installed, we have the tools and services to get the job done right.
Saddleback Plumbing offers a full range of plumbing installation and plumbing replacement services in Lake Forest, Irvine, Anaheim and the surrounding areas. We can do anything from a full overhaul of the plumbing system to extending your current system into a new home addition. Our expert Orange County plumbers use only high quality materials in all of our plumbing installations, so you can be sure the work we do will hold up over the long term.
Having plumbing installation and replacement performed on your home is a serious undertaking. We know you need to be able to get on with your life while we're working, so we'll make sure we carry out our work as quickly and with as little intrusion as possible.
When you have a problem with your plumbing, help cannot get there fast enough. Calling Saddleback Plumbing for all of your Orange County plumbing repair and maintenance needs means you will have a licensed professional plumber on site quickly to assess your plumbing needs and make the necessary repairs.
One of the best ways to prevent problems like clogs and leaks is to have your plumbing serviced on a regular basis by one of our professional Orange County plumbers. During regular maintenance, we will go through your entire plumbing system and check for leaks, damage, clogs, buildup and anything else that could cause you a problem down the line.
As part of our commitment to provide the best possible services to all of our Orange County plumbing customers, Saddleback Plumbing's plumbers have access to cutting–edge technology including video camera pipe inspection equipment. With one of these units, our plumbers can get a good look at all of your pipes without having to physically access them first. That means we can pinpoint the source of a problem and target sewer and drain repairs in Lake Forest, Irvine, Anaheim and the other Orange County areas, easily without causing extra disruption to your home or yard.
If you need a new drain and sewer installation in Lake Forest, Irvine, Newport or anywhere in Orange County, call Saddleback Plumbing. Our Orange County plumbers will quickly and expertly install the new sewer line. In some cases, it may not be a faulty sewer line, but you just need to have your drains cleaned. Call our draining cleaning experts in Lake Forest and we'll quickly send one of our plumbers to your door.
If you are interested in learning more about water heaters in Lake Forest, Irvine or any of the surrounding areas, call Saddleback Plumbing today. One of our expert plumbers in Orange County can discuss with you the differences between tank and tankless water heaters, and how each model will work in your home.
We Are Experienced Orange County Plumbing Contractors!
Our Irvine plumbers are experts at removing old fixtures and components and replacing them with new ones that will perform better. To ensure that your plumbing replacement project in Orange County is done correctly and safely, you should make the work is performed by qualified technicians. You can rest assured, that your plumbing maintenance, repair and replacement needs will be handled professionally when you call Saddleback Plumbing. Our Orange County plumbers have years of experience and can handle nearly any unforeseen situation.
If you need plumbing installation in Irvine, Newport Beach, Anaheim or anywhere in Orange County, Saddleback Plumbing can get the job done quickly and professionally.