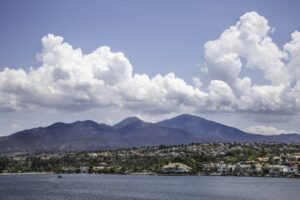 Southern California is prime earthquake country. On a daily basis, small earthquakes occur multiple times throughout our area. Experts predict that "the big one" is due. Although it can't be predicted when and where earthquakes will occur, there are some things you can do to prepare your home in the event of an earthquake. One of these is getting an emergency earthquake shutoff valve installed in your home.
Most homes here rely on natural gas for gas-burning appliances such as a heater, furnace, or oven. Even a minor earthquake has the potential to damage gas lines which could result in natural gas leaking into your home after an earthquake occurs.
Installing emergency shutoff valves is something a professional plumbing company can take care of for you to put your mind at ease. There's no need to search for "plumber in Orange County." You can't go wrong with one of our professional plumbing technicians! Keep reading to learn about how an earthquake emergency shutoff valve can help protect your home after an earthquake.