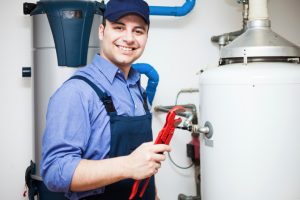 Plumbing systems are notoriously difficult to keep in good shape over the years. They have a multitude of different ways to develop problems, and when they do they tend to happen without you immediately noticing. You can take certain steps to make sure that your plumbing system stays in good condition, of course. You just need to make sure that you do it consistently. Follow our tips below to make sure that your plumbing system stays in good shape for as long as possible.
Schedule Inspection and Maintenance Appointments
Professional inspections are just about the only way for you to catch problems with your plumbing system before they manage to cause any damage. Professional maintenance and inspection appointments give your plumber the opportunity to find and resolve issues with your system before they even progress far enough for you to notice them. It can also increase the efficiency of your plumbing system by a substantial amount. Just make sure that you schedule it at least once a year if you want to keep reaping the benefits of preventive maintenance.
Know When to Call for Repairs
Professional maintenance and inspections are great for keeping your plumbing system in good condition, but you shouldn't expect it to solve all of your problems. There is still a chance that problems could present themselves between appointments, which is why you need to keep an eye out for any warning signs that the system is struggling with some sort of problem. It's not the ideal solution, as any problem sufficiently advanced for you to notice it will likely have already caused a bit of damage to the system. Better to recognize it and get it repaired as soon as you can than to wait for it to get even worse, though.
There are many signs that you can look for that indicate a problem in your plumbing system. Falling water pressure is often a sign that you have a leak or a blockage in your system. Unusual spikes in the cost of monthly water bills can also indicate that there is something wrong. If you want to proactively check if you have a leak in your system, you can turn off all plumbing appliances in your home and have a look at your water meter. If the meter is still running, there's a pretty good chance that you have a leak somewhere in the system that needs to be dealt with. Of course, the best thing to do is to call for a plumber to check out your system if you notice anything out of the ordinary. It may turn out to be nothing, or it may be a serious problem that you happen to have caught just in time.
Saddleback Plumbing offers a full range of plumbing services in Irvine, CA. If you're in need of plumbing maintenance or repair services, contact us today to schedule an appointment with one of our professional plumbers. We'll make sure that your plumbing system stays in good condition for as long as possible.