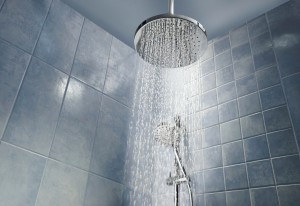 Okay, so you probably don't spend all that much time thinking about your water heater. Yeah, it's an important system, and you would really miss it if it stopped working, but most people don't devote a lot of attention to it unless something is wrong with it. Still, if you're looking for a new one you'd better be paying close attention to certain factors. Installing a water heater that doesn't quite fit your needs has the potential to do quite a bit more harm than good.
Fuel Types
The kind of fuel your water heaters uses can play a big part in how well-suited it is for your home. The most common type of water heater fuel is natural gas, which is great in areas that actually have access to it. However, there are plenty of homes that don't have access to natural gas mains. If you're looking for a water heater that can function without gas access, an electric one is a good option. Those are not the only two fuel types available, but they're the two most common.
Heating Type
For quite a while, the only type of water heater that was widely available to residential buildings was the tank variety. That type of water heater is very popular, still, but it's not the only type available. A tank water heater uses a storage tank to maintain a standing supply of hot water at all times. This makes it quite convenient, as well as difficult to exhaust with demand. However, it is not the most energy efficient method, since the system is constantly operating.
Tankless water heaters use heat exchangers instead of storage tanks to generate hot water. When there is demand for hot water, the system activates and runs water through the heat exchanger on its way to the faucet. When demand subsides, the system shuts down. This makes it more energy efficient than tank water heaters. However, there is a bit of a delay between opening the faucet and receiving hot water. Tankless water heaters are also more easily overwhelmed by demand. Again, these are not the only two kinds of water heater types available on the market. They do, however, make up the majority of the market.
Size
The size of your water heater determines how much output it provides to the home. If you install a water heater that's too large for your needs, you're just wasting energy. If you install a water heater that's too small, you're going to overwhelm it easily and be constantly out of hot water. It's very important that you take size into account when selecting a new water heater, if you want to get the most out of your system. Otherwise, you're going to cause a lot of unnecessary problems for yourself.
Saddleback Plumbing provides water heater installation services in Mission Viejo, CA. If you need help installing a water heater in your home, contact us today to schedule an appointment with one of our experts. We'll find the perfect water heater for your needs.