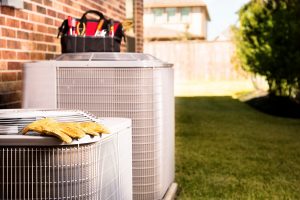 Air conditioning issues are pretty common during the summer, and it's no wonder. Strain on the system is much higher when it's being used for most of the daylight hours, making it more likely for the system to develop problems. If you've already had a professional perform maintenance on your air conditioner at the beginning of the season, then the system has a much lower chance of developing any kind of serious issue over the next few months. Still, you need to keep an eye out for any signs that your air conditioner is developing issues so that you can have them repaired as soon as possible. The following are some of the more common issues you may run into during the summer.
Refrigerant Leaks
Refrigerant is the fluid that your air conditioner uses to cool the home. If a leak develops in the refrigerant line, the air conditioner's output levels will drop along with the fluid level. This can also cause other issues that will affect the operation of the system, eventually culminating in a full-on breakdown. If you notice your air conditioner dripping fluid, we highly recommend that you call for repairs as soon as possible.
Clogged Air Filter
You need to replace the air filter in your air conditioner every three months or so while you're using the system on a regular basis. If you don't, there's the possibility that the air filter will become clogged. You don't want this to happen. A clogged air filter will prevent the air conditioner from circulating enough air to cool the home properly, but that's not all it will do. It will also make it much more likely for the evaporator coil to freeze over, causing a cascading malfunction that will eventually cripple the entire air conditioner. If your air conditioner has ice on it, or is not blowing as much cool air as it normally does, then you should call for repairs.
Short Cycling
Short cycling is when your air conditioner turns itself on and off every few minutes instead of completing a full cooling cycle. The big problem with this is that it dramatically increases the amount of wear the air conditioner accumulates over a short period of time. The longer the air conditioner short cycles, the more likely it will become to develop other problems. Short cycling will also shorten the overall lifespan of the air conditioner by a number of years if it isn't dealt with, so it's a good idea to call for repairs immediately if you notice your system doing this. Otherwise, you may have to replace your entire air conditioner early.
As with all repair questions, the best way to make sure that your air conditioner stays as healthy as possible is to call for repairs if you notice anything odd with your air conditioner. Better to have it checked out just-in-case than to ignore a behavior that ends up indicating a serious problem.
Saddleback Plumbing provides a full range of Irvine AC services. If you need to have your air conditioner repaired, contact us today to schedule an appointment with one of our professional technicians.