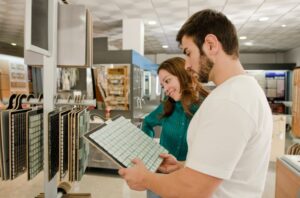 So you've decided it's time to remodel that outdated bathroom in your home. The planning stage is an exciting one as you start looking at fixtures, flooring, and tiles. You might have had a reality check or two as you realize that you do have a budget that you're trying to adhere to.
It's important to take longevity into consideration. After all, some poor choices from the past are possibly what has led to the need for a bathroom remodel in the first place. You'll need to plan the entire project well to make sure you're getting the maximum return on your investment, not just in expense but in ensuring that your new bathroom will meet your needs for years to come.
In order to get the most out of your bathroom remodel, ask yourself these important questions before starting your project.