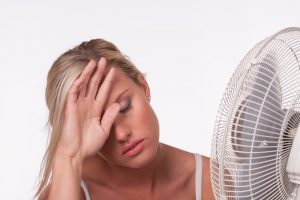 Orange County only gets a small amount of relief from the heat in October. We can expect to have weather hovering in the 80s on many days this month. You'll give your air conditioner a few small breaks, but you'll think about the system less and less. Because of this "fall mindset," you may not pay much attention to drops in cooling levels around your house.
If you notice a change in the volume of cooling from your AC or rooms that are warmer than they should be when the air conditioner is running, you may still need to schedule air conditioning service in Irvine, CA to have it fixed. Keep in mind, we can always have spikes in heat in Orange County at any time of the year—you want an AC you can always depend on!
Possible Reasons for a Decline in Cooling Power
The AC underperforming may have a simple cause or it may have a cause that requires repairs. Here's a few of the more common causes:
Clogged air filter: The first thing to check when the air conditioning system isn't up to the task is the air filter. This filter can pick up dust and debris fast enough to clog up in only a month. Less air drawn into the air conditioner because of a blocked filter means less cool air sent around the house, so put in a new filter to see if this solves the problem.
Air conditioner age: Often a drop in cooling from an AC means the unit is coming close to the end of its service life. If you have an air conditioner that's 15 years or older, than this decline in power is a warning sign that it's time to replace it. (Fall offers a good opportunity to have professionals do this job.)
Dirty outdoor coil: Grime accumulation across the outdoor coil in the condenser cabinet makes it harder for the air conditioner to expel heat outside. The result is the AC can't effectively remove heat from inside the house. The best way to clean off the coil is to call professionals, who can detach the coil and use chemicals and other tools to remove the grime without causing damage.
Broken zone control system: Does your HVAC system have zone controls that allow you to stop cool air from slowing to certain areas of the house? If you do, then the uneven cooling may be the fault of busted dampers or faulty room thermostats.
Miscalibrated thermostat: When the main thermostat in the house starts to read incorrect temperatures, it will cause the AC to shut off early before it can reach the temperature you want.
Refrigerant leaks: Even the tiniest pinhole leaks along the copper refrigerant lines will allow the refrigerant to begin to escape. An AC is designed to work at a specific level of refrigerant, and when it drops the air conditioner will not only lose cooling power, it is in jeopardy of a full breakdown. You want professionals to fix this ASAP.
There are other possibilities, and it's best to leave diagnosis to our air conditioning professionals. Call us for speedy AC repairs.
Saddleback Plumbing has proudly served Orange County since 1981. Call us for fast professional service.