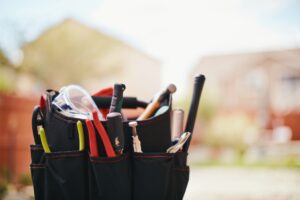 Although we've had an unusually long, rainy, and cool winter here in Orange County, the hot weather is just around the corner. In fact, it's the perfect time to schedule AC maintenance in Mission Viejo if you haven't done so already.
Just like an oil change for your car or a routine visit to the doctor, routine maintenance is essential to keep your AC running at peak efficiency and performance. Let's go over all the reasons why a tune-up is the best thing you can do to help your AC see your home and family through the hot summer.
Why Maintenance Is Best Before Cooling Season Starts
Once the weather here turns hot, it usually stays that way for many, many months. That lull between using your heater and using your AC is the absolute best time to get maintenance for several reasons.
First, it'll get your system ready for the long cooling season ahead. Unlike other areas of the country that only use their ACs for a few months, you usually rely on your air conditioner for 8–9 months at a time, if not all year round!
Second, now is when our technicians are the least busy. But as soon as everyone starts using their ACs for the first time, that's when we get busy with calls for repairs. Of course, we'll always be there when you need us, but shoulder season is when we're ready to go with maintenance needs.
Third, maintenance is an investment in your expensive cooling equipment. Just like you take care of your car to make sure it runs as smoothly as possible, the same thing applies to AC tune-ups. Maintenance turns your AC into a well-oiled machine that's ready to tackle the hot summer weather.
Here are some of the many things we check during routine maintenance.
Thermostat
Air filter
Electrical connections
Blower for adequate cooling output
Refrigerant levels
Outdoor and indoor coil
Safety controls
Lubricate condenser motor (if applicable)
Condensate drain leaks
Safety controls
Why Maintenance Means Fewer Repairs and Breakdowns
Here's an estimate that should stick in your mind: approximately 80% of the ACs we need to repair are on systems that have not received regular maintenance. It's true! Maintenance is the best way to preemptively avoid an unexpected repair need and a worst-case-scenario breakdown.
Those repairs and breakdowns never happen when it's convenient, either. Don't run the risk of having to be without your air conditioner on a special occasion or a holiday. The cost of maintenance is easily less than the expense of a hotel room because your AC broke down on the hottest day of the year.
Maintenance Pays For Itself
When you take good care of your air conditioner, it'll take good care of you. If you need to schedule a tune-up, now is the time to call us. We offer comprehensive, high-quality air conditioning maintenance and can ensure that your system is ready for anything the Orange County summer can throw at it.
Contact Saddleback Plumbing Heating & Air for Fast and Professional AC maintenance. We have served Orange County since 1981.