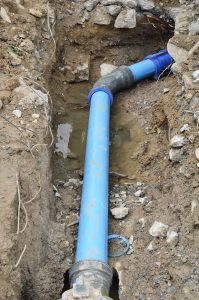 If your sewer lines are in need of repairs, the worst thing you can do is to wait and do nothing. Small clogs can turn into complete blockages and can even break down the sewer lines completely. These problems should be solved quickly on an urgent basis with help from professional plumbing in Newport Beach, CA.
A lot of people are opting for trenchless sewer line replacement technology. It offers a faster, cheaper, and environmentally friendly method for replacing and repairing sewer lines. Let's look at how it works and some of its major benefits.
How Does Trenchless Sewer Replacement Work?
Traditionally, sewer problems were corrected by digging up and repairing or replacing different sections of the drain pipes that were in need of repair. This method was costly, time-consuming, and required digging.
As you cannot see sewer lines that are laid underground, the old method required digging up the entire yard, driveway, garden, etc. This was bad for landscaping and too expensive.
Trenchless technology has removed the need for digging equipment or the use of multiple technicians. Trenchless sewer replacement is carried out by creating one or two small access points that allow technicians to repair pipes over hundreds of feet.
Benefits of Trenchless Sewer Line Replacement
Trenchless sewer line replacement offers several benefits for homeowners.
Quicker – Trenchless sewer line repairs can be completed quickly and do not take more than a day or two at most. The old methods required digging for many days before you hit the ideal depth. Laying down the pipes took more time and it was a process that could last for a week or two.
Low Cost – Trenchless sewer repair can save you a lot of money. These types of repairs do not require excavation or extra labor for digging. You also save money on the landscaping and rehabilitation that are necessary after digging up your yard or driveway. This is why trenchless repair is considered more cost-effective.
No Interruption – Digging up the ground for laying down new pipework could disturb nearby structures like your garage, shed, or even your home's basement support. You may also need to redirect traffic from your street while the work is going on. Trenchless sewer replacement is non-intrusive for other people and structures.
Better Quality – If you compare it to trench sewer repairs, trenchless sewer replacement provide better quality repairs. This method uses cured-in-place liners and seamless PVC piping. Both of them are higher quality compared to the average pipes in the market. You can rest assured that these pipes will not suffer from rust or corrosion with the passage of time that will cause sewage problems in the future.
Eco Friendly – Unlike traditional digging methods, trenchless sewer replacement technology is based on using specialized equipment and techniques that replace sewer plumbing without causing any ecological damage.
If you are looking to replace the sewer line in your home but do not want to damage the landscape, consider trenchless sewer line replacement through our company.
Saddleback Plumbing Heating & Air has Served Orange County since 1981. Call today to schedule service.