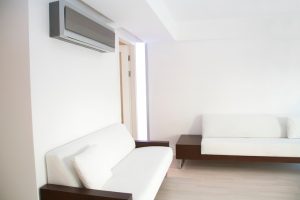 Ductless systems are becoming more popular in California, due to their energy efficiency and added control. However, before you start thinking that a ductless mini split is the perfect answer to every climate control problem, you should know that they are just as prone to issues as any other. If you are currently using a ductless mini split to cool your home this summer, keep an eye out for the following signs that the system is in some kind of trouble.
Low Output
Low output is never a good sign for any system. If you are experiencing low output from your ductless mini split, it could be for a number of different reasons. Is the loss of output localized to one air handler, or several? If it's just the one air handler, then it might be due to an electrical problem with that one unit. It could also be that the air handler motor is giving out, causing the system to slowly lose the ability to circulate as much cool air as it normally could.
If you are experiencing low output across several of your air handlers, you might have a bigger problem on your hands. One common explanation is that of a refrigerant leak. Ductless mini splits rely entirely on refrigerant to control indoor climate. The system evaporates refrigerant to absorb heat from inside the home, then condenses it to vent the collected heat outside. A refrigerant leak will make less and less refrigerant available for the system to use, causing a corresponding drop in output. If you notice fluid dripping from your ductless system, call for repairs right away.
Weird Sounds
If you've had your ductless system for a little while, then you probably know what it's supposed to sound like. Make sure that you don't ignore any usual sounds that crop up while the system is operating. They may seem trivial, but they probably aren't. Unusual noises are one of the first indicators that homeowners notice when it comes to HVAC problems. What kind of issues the sounds indicate will depend on the sounds. Grinding typically means the air handler bearings are failing. Bubbling means you have air bubbles in your refrigerant line, which means leaks. Make sure you have a professional examine your system if you hear anything strange coming from it.
Unusually High Bills
You're obviously going to be using your ductless system to keep cool more often during the summer than at other seasons. However, keep an eye on your monthly electrical bills, and take note if they start to rise beyond what you expect for the summer. If your ductless system suddenly inexplicably starts costing more to operate than it should, it means that there's probably something wrong with it. You'll need a professional to examine the system to find out what.
Saddleback Plumbing offers comprehensive ductless mini split repair services in Laguna Hills, CA. If you need help with your ductless system, contact us today for an appointment. We'll make sure that your system is in the best possible shape for the summer.