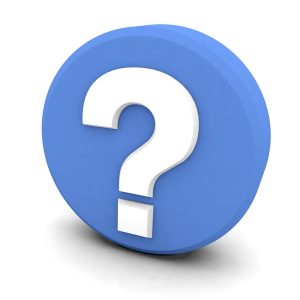 The use of natural gas is widespread, but it isn't universal to all homes in Orange County. Some homeowners prefer not to use natural gas at all because of concerns about safety. Of course, it's easy to operate a home entirely through electricity—but it can present a few tricky questions when it comes to an appliance like a heating system. Homes with natural gas will almost always use a gas furnace—it's simply the most powerful and most energy efficient option. There are also gas boilers, but these are less common in Southern California.
The heating option for all-electric homes that most commonly springs to mind is the electric furnace. Is this the best choice, however? Well, like so many things in life, it depends.
The Benefits of the Electric Furnace
We'll start first with the ways an electric furnace can be advantageous for a Southern California home.
The furnace, no matter what type of energy it consumes, is a flexible choice for heating. Any home that has ductwork in place (i.e. the majority) can have a furnace installed. It's a straightforward installation that requires few if any modifications to the rest of the system.
An electric furnace is one of the least expensive choices available for installation. Electric furnaces are affordable, and in Southern California—a place where the furnace will not put in enormous amounts of work during the year—this is often the most cost-effective choice. Electric furnaces can also last many more years than other types of heaters.
Where the Electric Furnace May Fall Behind
There's only one significant drawback to the electric furnace, and that's the cost to run one. Electricity is a costlier energy source than natural gas. Although an electric furnace has a 100% energy efficiency rating (all the energy is converted to heat, where a gas furnace loses some energy to exhaust), the energy it uses runs up higher utility costs.
The impact of the higher cost of electricity may not be a serious issue if your home is well-insulated and rarely needs a heater. But it is something to consider.
The Other Choices
What other options do you have for heating an all-electric home if you don't use a furnace? There is always an electric boiler, but if your home doesn't have pipes in place for this and uses ductwork, it's expensive to have one put in. (And it has the same cost-to-run issue as an electric furnace).
The best alternate choice and often the best choice, is a heat pump. A heat pump costs much less to run than an electric furnace, and it also works as an air conditioner. If you are considering a full upgrade to your HVAC system, replacing the heater and AC, then a heat pump is a terrific option to consider.
No matter if you want a new heater installed in Tustin or you need heating repair in Rancho Santa Margarita, CA, you can depend on our team to handle the service you need. We have more than 30 years of experience helping homes enjoy the best in comfort and great plumbing.