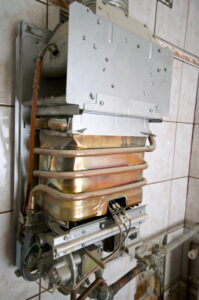 We're getting the first cool weather of the season here in Orange County, which brings some relief from a long, often extremely hot summer. Now is when you'll turn on your electric furnace for the first time in… well, we wouldn't even want to guess how long. 
Because your electric furnace has sat unused for a long time, you might feel nervous when you have to turn it on. Maybe it won't work? And if it does work, how long will it continue to heat the house?
Okay, as the post title makes clear, we're here to talk to you because your electric furnace isn't working. You may need our technicians for furnace repair in San Juan Capistrano, CA. But first, let's take a look at why an electric furnace might be giving you trouble. It's possible there's a simple issue you've overlooked.