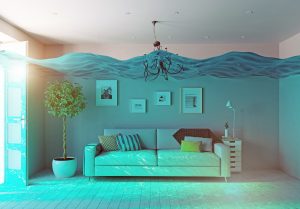 There are a wide range of different plumbing problems that you need to know about if you want to keep your system safe. We don't have enough space to address them all here, but we can certainly go over a few of the more common ones that you're likely to encounter while using your plumbing system. If you know what to look for, you can call for repairs faster and maybe prevent some of the damage the issue would have done to your system.
Leaks
Along with being the most common, and typically the most damaging, problems to afflict plumbing systems across the country, leaks happen to be among the most difficult to detect most times. Sure, if you have a major pipe rupture you're probably going to notice when it turns your second floor into a swamp. Most leaks, though, are too small to have those kinds of catastrophic consequences right off the bat. If you want to detect smaller leaks in your home, it's going to require a bit of guesswork.
First, have a look at your monthly water bills and see if they're rising more than they should be. If your monthly bills are climbing, even if you aren't using more water, it might mean that you have a leak. Second, turn off all the plumbing appliances in your home and then check your water meter. If the meter is still running, it means that you have water leaving the system somewhere. That means that you probably have a leak. The last way that you can detect leaks in your home is the simplest method: have a professional conduct maintenance on your pipes at least once a year. They'll be able to identify any leaks, and repair them for you before they get worse.
Lime Scale
The other common issue aside from leaks is blockages, and the most common type of blockage is that caused by lime scale. Lime scale is a type of mineral deposit created when the pipes are exposed to hard water, which is water with high concentrations of magnesium and calcium. As the lime scale builds in the pipes, it restricts the flow of water and reduces the efficiency of the system. If the problem is not corrected, the lime scale will eventually harden and become impossible to remove without damaging the pipes.
The best way to identify if your home has a hard water problem, without using professional equipment, is to look at your faucets and around your shower. Any area that comes into contact with water from your plumbing system on a regular basis is likely to have lime scale in it if you have a hard water problem. If you have lime scale in those areas, you almost certainly have it in your pipes. Have a plumber advice you on ridding your system of lime scale, before it gets any worse.
Saddleback Plumbing provides plumbing repair services throughout Tustin, CA. If you need plumbing services of any kind, contact us today to schedule an appointment with one of our professional plumbers.