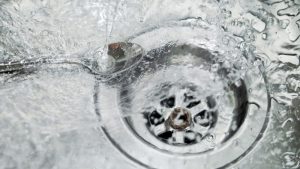 Is there any regular plumbing problem more irritating than a clogged drain? True, there are plenty of worse plumbing problems you can think of (or don't want to think of), but the drain clog is a nuisance everybody has encountered at some point, and they happen too often for most of us. There are ways you can prevent drain clogs with tools like drain strainers and regular professional drain cleaning services—but today we're going to talk about what you can do when you've got a drain clog.
Calling our plumbing technicians is a sure way to see that you have any clog removed. In some situations, the clog may be a deeper issue down in the sewer line, and this absolutely calls for experts who know their plumbing in Rancho Santa Margarita, CA. But we know you'd like to exhaust all the safe unclogging methods you have at home first before you call, so we're going to go through the steps.
(And we want to emphasize safe—because there are methods you might try that can seriously damage your plumbing or you!)
The Plunger
The good ol' sink or toilet plunger. We hope you have one in your house, because they're invaluable tools that can solve basic clogs quickly and without much fuss. Make sure you know the difference between a toilet and sink plunger: the toilet plunger has longer flanges at the bottom to more easily create a seal. Push down on the plunger with slow, strong pressure until the water starts to drain.
Baking Soda and Vinegar
This is a helpful, natural drain unclogging solution that can often work on kitchen drain clogs. Mix the baking soda and vinegar together, pour it down the drain, and wait for about fifteen minutes. Then pour hot water down into the drain. The natural acidic action of the vinegar and baking soda can often open clogs without doing any harm to the piping.
The Hand-Cranked Drain Snake
Also known as the drain auger. This is a device made of coil of wires, or a Velcro-like surface, which you push down into the drain and then turn with a hand crank. It can drill through clogs and break them up, and it also drags out obstructions like clots of hair. For some tougher clogs that a plunger won't fix, the drain snake may be the answer.
Do NOT Use …
At this point, you've used up the safe home methods to unclog a drain, and the next step is picking up the phone and calling our plumbing technicians for help. You may be tempted to try some other methods. But don't! For example:
Chemical Drain Cleaners: This is the baking soda-and-vinegar solution, except dangerously weaponized! These chemicals are harmful to piping and can lead to corrosion, and they leave behind toxic fumes. They also rarely offer long-term help for clogs.
Motorized Drain Snake: Yes, you can get a powerful rooter—but these tools need to be left to professionals, or you may end up breaking your drainpipe.
Saddleback Plumbing Heating & Air has served Orange County since 1981. Reach out to our team of professional technicians to help with drain clogs or any other plumbing mishap.