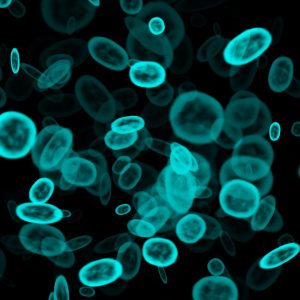 If you are concerned about the quality of the air inside your home—and many people share your concern—then one option to consider is installing an air purifier in Ladera Ranch, CA. If you don't already have an air filtration system in place (and the filter on the air conditioner cabinet does not count), we suggest you start with that. Mechanical filters are excellent at straining out larger contaminants that circulate through a household ventilation system: dust, dander, lint. Once you have the right filters installed, you can consider an air purifier to take care of the smaller particles that often slip through the mesh of a mechanical filter.
And what are those particles? Let's take a closer look at what an air purifier can eliminate from your home's air.
Volatile Organic Compounds (VOCs)
According to the EPA, volatile organic compounds include a range of chemicals that are emitted as gasses from certain solids or liquids, many of which are found inside homes. For example, varnish and paint can emit high concentrations of VOCs. Other sources include aerosol sprays, disinfectants and household cleaners, stored automotive fuel, pesticides, and even dry-cleaned clothing.
VOCs cause a range of detrimental health effects, both short-term and long-term. Eyes, nose, and throat irritation. Headaches. Allergies. Nausea. Fatigue. Kidney and central nervous system damage. You definitely want VOCs removed from your house as much as possible.
Mold Spores, Viruses, Germs, & Bacteria
This is the host of "icky" organic contaminants that can circulate through your house and lead to the rapid spread of illnesses. Most of these pollutants are difficult to trap in standard filters. Special UV light air purifiers target these organics and either kill them or render them inert. If you've had problems with mold growth in your home before, we strongly recommend using a UV air purifier in the HVAC system to get it under control.
Allergy and Asthma Triggers
VOCs are only one type of allergy and asthma trigger that can affect people in your home. If your air filter isn't doing enough to control asthma and allergy problems throughout your household, a special air purification system may be able to step in and help out.
Odor molecules
Air purifiers can help you have more than just a healthier home, but also a fresher, better-smelling one as well. Air purifiers can remove many of the worst odor molecules coming from pets, cooking, smoke, and more.
Finding the Right Air Purifiers
There is no "generic air purifier" that serves as a one-size-fits-all solution to the indoor air quality issues in your house. To find the right air purifier/air filter combination requires the work of professional IAQ technicians. Our team has the experience, tools, and products to ensure that you end up with real answers to problems with your home's air quality. Schedule an appointment with us today, and we'll get you started with filters, purifiers, and whatever else you need for a healthy, comfortable home.
Saddleback Plumbing Heating & Air has served Orange County since 1981. Schedule service with us today for better indoor air quality.