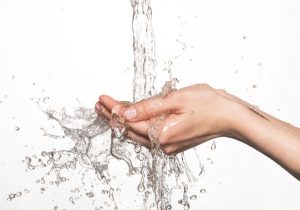 You depend on your water heater 24 hours a day, 7 days a week, 365 days a year. So when it exhibits signs that it's struggling to do its job, it's imperative that you recognize them and pay attention.
Although water heater replacement is something no one ever looks forward to, ignoring the signs that it's time for a replacement could lead to an interruption in your home's hot water supply.
When you think about how many times you depend on hot water not just for comfort, but for safety, it's definitely better to upgrade the system when it's due. Here are four signs that it's time to replace that old water heater.
1. Black Specks In Your Water
If you're seeing black particles in water when you run the hot water, your water heater could be the culprit. An aging water heater will eventually develop corrosion and rust, not only in the tank itself but in the water lines to and from the water heater. The black specks you're seeing could be contaminants that have infiltrated your water because of this. Your water heater may need to be flushed or replaced with a new one.
2. Old Age
The average lifespan of a tank water heater (the kind with a storage tank that holds the water) is 10–15 years. Tankless models can last longer with an estimated lifespan of 15–20 years. However, these estimates only apply to water heaters that have had annual maintenance.
If your water heater is within these ranges or older, a new system is definitely in order. You're not only paying more for your energy costs, but you're also not getting the performance that you deserve. A new water heater will be much more energy efficient and eventually, the upfront cost will be worth it in the long run.
3. A Lack of Consistent Hot Water
Have family members complained that they're running out of hot water halfway through showers? This could be a sign that there's sediment buildup on the heat exchanger that heats the water. However, if you get routine tune-ups and your water heater is old, this could just be a sign that it's failing and it might be time for an upgrade.
4. Leaks
Water heaters are designed to hold up against any potential leaks. So if you're seeing leaks anywhere on your water heater, that's a strong sign that it's struggling. You may notice leaks from a number of places and it goes without saying that leaks are something you want to get looked at right away.
Water leaks can sometimes be caused by loose valves or connections that simply need to be tightened. But if you see puddling around the base of the water heater, a crack could've developed, and this is never a good sign. Leaks can also be caused by corrosion and both of these situations almost always warrant the need for a new water heater.
Call Saddleback Plumbing Heating & Air for Fast and Professional water heater solutions. We have served Orange County since 1981.