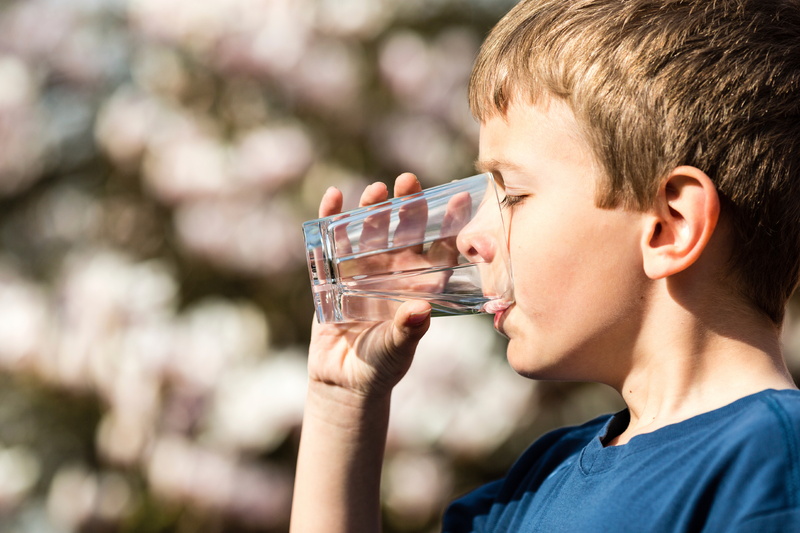 The freshwater sent to homes and commercial and industrial buildings throughout Orange County is overseen by the Orange County Water Department. The OCWD makes every effort to ensure the water that reaches your house is thoroughly treated to remove harmful impurities. In many cases, the water in Orange County is better quality water than what you can get from bottled water—and it's much better for the environment to leave those water bottles aside and go with water from your taps.
However, there is an exception with our local water, which is its hardness. Water is considered "hard" if it has higher than 10 grains per gallon of hard water minerals. These minerals include magnesium, calcium, and gypsum. In many parts of Orange County, the water has more than 10 grains per gallon unless it comes from a well. The water hardness occurs because of mineral seepage through the groundwater and into the pipes carrying water to your home.
Not Bad For Your Health, But Bad Nonetheless
Hard water isn't harmful for your family to drink. The minerals are natural and are found in many foods and liquids you drink regularly. But you still want hard water eliminated from your house because of these negative effects:
Limescale developing along the inside of pipes. This build-up will eventually cause water pressure to rise, make clogs more common, and shorten the lifespan of the pipe.
Damage to water-using appliances, specifically to the water heater. Limescale inside the tank of water heater can rapidly ruin it, and it can clog up the inlets on tankless water heaters.
Filmy substances across glasses and dishes. This is the result of hard water making it more difficult for soap to dissolve. Cloudy glassware is often an early warning of hard water.
White flaky build-up on fixtures, kitchen sinks, porcelain, and shower doors.
Fading colors from clothes after they're run through the washing machine.
Stringy hair and flaky, itching skin.
A Water Softener Is the Answer
If you read some of the side effects above and found yourself nodding along in agreement, we recommend having the water in your home tested for hardness. If you discover the water has 10 or more grains per gallon, it's time to install a water softener in Orange County, CA. This is a job our plumbers can do for you.
What a water softener does is counteract the hard water minerals using sodium ions. As water enters your house, it passes through the water softener and over a chamber full of beads that a routinely soaked in a brine solution. The sodium ions swap places with the hard water minerals, "softening" the water naturally.
You must only turn to a professional to install a water softener for your house, since choosing the wrong type of water softener can end up putting too much sodium into the water. You can put your trust in our plumbers to see you have the ideal solution to your hard water issues.
Saddleback Plumbing Heating & Air has served Orange County since 1981. Schedule water softener installation today.