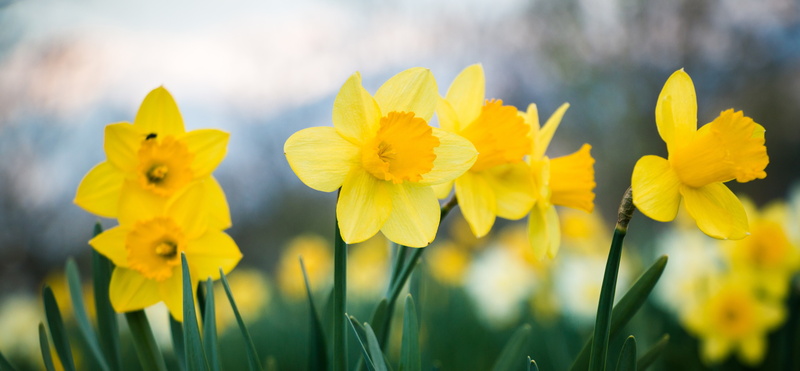 When is the best time for you to call up HVAC professionals to schedule air conditioning maintenance services? Choose one of the following:
Any time before the summer weather arrives
Any time during spring
Any time as long as you don't skip it for the year
April
Although none of these answers is incorrect, (d) is the best answer, while (c) is the worst. Yes, you should have maintenance for your air conditioner each year, but it's also best to have it done before the summer weather and during spring—and April is the best month of spring to have it done.
What's So Special About April?
In Southern California, April is a much more reliable month for weather than in other parts of the country. Some states may still experience blizzards during April! But Orange County will enjoy warm weather with few heat or cold extremes (and even our extremes are mild). You probably won't need to run either your heater or AC often during April, so it's easy to schedule maintenance for the air conditioner. HVAC technicians won't have crammed work calendars and can easily find a good time for the service. You'll have the AC ready in time for the first truly hot days at the end of May.
What's So Special About Annual Maintenance?
We know that our customers are often busy in April with other jobs, which makes it easier to ignore AC maintenance or put it off until next year. However, air conditioning maintenance is mandatory each year. Here's why:
Missing an annual professional inspection and tune-up can void the warranty on the air conditioner, leaving you on the hook for repairs or a replacement due to a factory fault.
Each year the AC skips maintenance will lead to decline in energy efficiency. You'll soon end up paying more for your cooling than you should.
Missed maintenance appointments increases the chance of the AC needing repairs and creating interruptions in your cooling. Maintenance prevents around 85% of repairs.
An air conditioner is at a higher risk of a complete system breakdown without professional inspections. You don't want to be trapped with a busted system on one of the hottest days of summer.
An air conditioner will not have as long a service life if it skips maintenance. It might last only half its expected lifespan.
We Offer HVAC Maintenance Plans
Arranging for your April air conditioning maintenance doesn't have to be difficult or a major chore. All you have to do is find a reputable contractor who offers HVAC maintenance plans and you'll be set.
We offer AC maintenance and all air conditioning service in Irvine, CA. You can sign up for our HVAC Value Plan to receive annual air conditioning and cooling maintenance, plus extra benefits like a 15% discount off standard HVAC rates, 50% off HVAC diagnostic charges, and preferred priority service. If you want complete maintenance from Saddleback Plumbing, sign up for our ALL STAR Value Plan, which provides comprehensive plumbing and HVAC system coverage—and that means total peace of mind.
Find out more details regarding our maintenance programs: Saddleback Plumbing has proudly served Orange County since 1981.