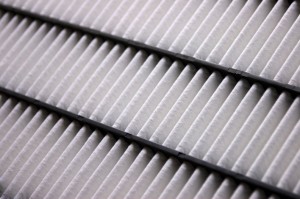 There are a lot of recommendations for getting your air conditioner ready for the sweltering summer heat. Most of them require professional equipment and expertise, which you should take advantage of whenever possible. Fortunately, though, you don't need to wait for a professional to take some steps to take care of your air conditioner. One simple thing you can do to prepare your air conditioner for the summer season is replace your air filter. Let's have a look at why it's so important to replace your air filter, and how you can do it.
Why It's Important to Replace Your Air Filter
Far too many homeowners even know that their air conditioner even has an air filter, much less know to replace it on a fairly regular basis. The air conditioner air filter is a mesh barrier that sits in the return duct for the system. All air that flows into the air conditioner has to flow through the air filter first, which is how the part protects the system. Any dust and debris that might damage the air conditioner is snared by the mesh, while the air can continue flowing into the system.
Though the air filter is quite good at its job, it has one major problem: it can't rid itself of the debris that it collects. This means that if the air filter is not replaced every few months, it will eventually become clogged with all the debris it has collected. This can cause major issues for the air conditioner. A clogged air filter can seriously cut output from the air conditioner, and even lead to things like air handler failure. For this reason, it's important to replace your air filter every few months.
How to Replace Your Air Filter
Replacing your air filter is actually pretty simple. Just make sure that you have a replacement air filter handy before you remove the current one. If you're not sure which filter would fit your system, consult with a professional or just check with your manufacturer. Once you have a replacement filter, it's time to replace the old one.
Have a look at your system's air return duct, which is the point at which the ductwork connects to the air conditioner. There should be a small door or flap in that section. Open it and slide out the current filter, taking note of the direction of the arrows on the side of the filter casing. Slide the new filter into place, making sure that the arrows on the new filter are pointing in the same direction as those on the old filter. Close the door. That's it! As long as you replace your air filter every three months, your air conditioner should be properly protected.
Saddleback Plumbing offers a full range of air conditioner services in Mission Viejo, CA. If you need air conditioner services of any kind, we can help you out. Contact us today to schedule an appointment with one of our expert technicians. We'll make sure that your air conditioner is properly protected.