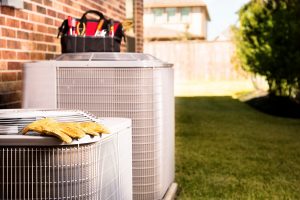 We've got a bit of June gloom going on lately, but before long things are going to heat up. That means you need to take steps to make sure that your air conditioner is ready for the summer season. There are a number of different ways to make sure that your air conditioner is in top shape before summer kicks into high gear. Today, we're going to go over the best thing that you can do to keep your system healthy: preventive maintenance. Read on to find out more about the benefits of preventive maintenance, and when to schedule it.
Why You Need Preventive Air Conditioning Maintenance
The kinds of problems that tend to affect your air conditioner are not going to give off any warning signs until they're well-advanced. What this means for you is that you aren't going to notice that your air conditioner is struggling with a malfunction until it's already started to take damage from the problem. You don't want to wait for it to get this far before calling for repairs. The best way to keep your air conditioner healthy is to catch problems before they get far enough to start damaging the system. That means scheduling preventive maintenance for your system.
Scheduling preventive maintenance appointments on a consistent basis provides your technician with the opportunity to locate problems and resolve them before they get out of hand. This increases your systems' energy efficiency, reduces the chances of serious problems developing in the future, and can even increase the effective lifespan of the system by a number of years. You need to schedule it consistently if you want to get these benefits, though.
Spring/Early Summer Maintenance Benefits
Some seasons are better than others when it comes to preventive air conditioning maintenance. If you want to get the most out of your maintenance appointments, you should try to schedule it during the spring season. This eliminates any preexisting issues that might be made worse by the added strain of summer. The increase in energy efficiency is also put to best use during the summer, when you're using the air conditioner the most.
Even if you miss the spring maintenance window, though, later is better than never. Summer hasn't kicked into high gear yet, so you can still get quite a few benefits from scheduling preventive maintenance in the next several weeks. So, if you haven't scheduled preventive maintenance for your air conditioner yet this year, now is the time to do it! Make sure that your system is in the best possible shape before it's put under added stress. Contact a professional contractor you trust today and schedule an appointment.
Saddleback Plumbing provides a full range of air conditioning services in Irvine, CA. If you need help getting your air conditioner ready for the summer season, contact us today to schedule an appointment with one of our expert technicians. We'll make sure that your air conditioner is ready to deal with the strain of summer, no matter what state it's in right now.