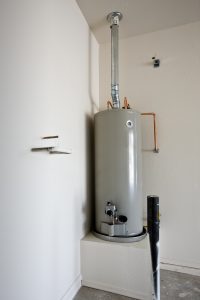 Hopefully, you've been pretty consistent over the years about scheduling preventive maintenance and prompt repairs for your water heater. If not, it's never too late to start. Even if you have, though, you know that no amount of care or maintenance will make a system last forever. Sooner or later, you're going to need a new one. If you can recognize the signs that your water heater is beginning to fail, you can have it replaced before it completely breaks down on you. That should save you some time and frustration, if nothing else. Have a look at the following signs that your water heater is in need of replacement.
Difficulty Providing Hot Water
If your water heater begins to have difficulty providing even enough hot water for a quick shower, it's probably time to install a new one. The older a water heater gets, the more the parts inside it will wear down and the more its efficiency will drop. The falling efficiency will continue to get worse until the system eventually fails completely. If your water heater is losing efficiency due to age and wear and tear, consult with a professional about replacing it as soon as possible.
Chronic Repair Issues and Breakdowns
It's not a big deal if your water heater breaks down every few years or so. However, you should probably consider installing a new system if yours is breaking down every few months. Dealing with problems that often is usually the result of cumulative wear and tear on the water heater, built up over years of use. The more worn-down the water heater becomes, the more various parts of the system will break down. If your water heater is breaking down this often, it's better to just install a new system than to continue fixing your old one. If you think about it, you're really just replacing your current system one part at a time, anyway.
Old Age
The average water heater lasts between 10 and 15 years before it starts to develop some serious chronic issues. If you take good care of your system, you can expect it to probably get closer to 15 years than 10. Once a water heater passes that age range, it will start to develop a range of issues that will make it more costly to keep operating. The longer you insist on keeping your old water heater up and running once it reaches this point, the more money you're going to waste.
If your water heater is older than 15 years of age, you should consult with a professional about installing a new one in your home. You'll save money in the long run, you won't have to worry about your system breaking down on you in the near future, and you'll probably be generally more comfortable all-around.
Saddleback Plumbing offers comprehensive services for water heaters in Tustin, CA. If you need a water heater installed in your home, contact us today to schedule an appointment with one of our professional technicians.