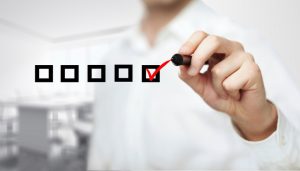 Let's face it—Orange County is beautiful, but it can be hard to appreciate our setting on the hottest days of the summer. We experience high heat here. This means that your air conditioner is going to be put to the test when the weather really starts to heat up. If you're trying to think of ways to beat the summer heat, you can start with the tips that we've compiled here on our blog. It's really easier than you think to help your air conditioner out a little this summer.
If you're looking for AC repair in Trabuca Canyon, CA, make sure that you schedule an appointment with us. We're going to help you get your air conditioner ready for whatever summer throws its way. We're here for all your needs.
Summer AC Efficiency Tips
Here are some efficiency tips to help your air conditioner out this summer. Try a mixture of a few. If you still find that your air conditioner isn't giving you what you need, then you can schedule an appointment with our professionals for further air conditioning work.
Turn it Up
Head over to your thermostat and turn the temperature up a few degrees. You might think that you need to turn your thermostat all the way down to the coolest setting possible, but we can assure you that this isn't really the case.
A lot of people think that heading home in the midst of high temperatures and then setting the temperature to something frosty is going to help their home cool off faster. In reality, it's only going to make the process of cooling a lot harder on your AC and, let's face it, you don't really have your home to be in the 60 degree range for long. It gets cold fast. If you're really concerned about speed, make sure you contact one of our professionals for help finding a Wi-Fi or smart thermostat.
Change Your Filter
You need to change the air filter in your HVAC system at least once a season. This means that if you haven't already done so, now is the time for you to head over to your filter and make the swap. This is something that you should be doing about every three months. It's the only way for you to ensure that your HVAC system stays in great shape throughout the height of every season. This way you can avoid major AC problems this summer.
Schedule a Maintenance Appointment
Make sure that you schedule an appointment with our professionals for your maintenance. If you haven't already scheduled an appointment for maintenance this summer then you're doing yourself a major disservice. Maintenance is the warm up before the race for your air conditioner. It's what's going to make sure that your AC unit doesn't pull a metaphorical muscle right before the finish line. Call us to schedule an appointment and learn more about our maintenance program today.
Contact Saddleback Plumbing Heating & Air today to schedule an appointment for your air conditioning services. Call Saddleback for Fast Professional Repairs.