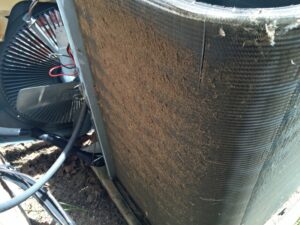 We've had an extended season of sweater weather here in Orange County. You're probably looking forward to the time when you'll switch to using your air conditioner instead of your heater. That is, unless you're dubious about how your AC will perform after not using it for so long.
Homeowners may be wondering if there's anything they should be on the lookout for after not using their air conditioners for several months. Most air conditioners usually aren't affected by a long hiatus from being used. However, there are some precautions that you can take before you turn your AC on after three to four months of inactivity.
Check the Compressor Unit
With the unusual amount of rain, high winds, and flooding we've had this winter, checking your compressor unit is a good idea. The compressor unit is located outside of your home, and unless yours is covered or in a sheltered area, it's been exposed to the elements. 
High winds can cause falling objects such as leaves, twigs, branches, and dirt to become lodged in and around the compressor unit. Check the compressor unit and the condenser fan grille/guard for any debris and remove them if found. Also, make sure the area surrounding the compressor unit is free and clear. That includes trimming grass or weeds that may have sprouted up.
Even with the large amount of rainfall and flooding we've had, standing water shouldn't be an issue. But don't attempt to open up the unit yourself. If you suspect something could be wrong with its internal components, rely on a professional for help.
Before You Turn It On for the First Time
There are a couple of things you should do before turning it on for the first time. First, make sure you replace or clean the filter. It's always a good idea to start the cooling season with a fresh filter.
Next, run the AC in fan mode only and let it blow for 10–15 minutes. This will get rid of any dust, dirt, and debris in the system. Check your vents to make sure that items haven't accumulated around them over the winter. Also, make sure the vents are open.
Now you're ready to turn it on. The first time you do so, take 10 minutes and pay attention to this first run of the season. Listen for any unusual sounds or smells. Check the airflow and make sure that there's a strong and steady flow of cold air. If you have any concerns about its initial performance, we're always here for any AC repair in Orange County.
Make Sure Your AC Maintenance Is Up-To-Date
The best time for AC maintenance is right before the start of the cooling system. If you haven't had maintenance done in a while, now's the time to get it done. Air conditioner maintenance is the best way to ensure your AC will run smoothly and efficiently through the spring, summer, and fall.
Contact Saddleback Plumbing Heating & Air for fast, professional AC repairs, service, and maintenance. We have served Orange County since 1981.