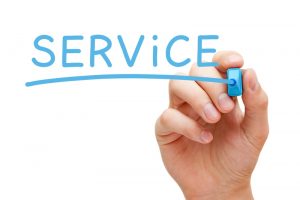 Winter may not be ice-cold in Orange County, but it's still a busy time of the year for almost everyone. This makes it easy for many routine tasks to slip off our personal "To-Do" lists, or fall so far down them that they never go from "To-Do" to "Done."
One of the most often neglected of these December jobs is heating maintenance. Even when the weather gets a touch nippy, heating systems aren't foremost on residents' minds.
We're here to remind you that professional heating maintenance is a job to schedule each year! It's not too arduous, since the expert technicians do most of the work. You only have to remember to call to set a date.
Why Heating Maintenance Is Important
You don't use your heater as often as a homeowner living in northern or midwestern climates, where the winter cold is serious business. But your house still needs a functional heater, whether a gas furnace, electric furnace, or heat pump—and annual tune-ups and inspections are necessary for the heater to work effectively, efficiently, and safely.
Let's start with safety first, as the adage goes. If you have a natural gas furnace, it's important for the safety of your household to have a licensed professional inspect it to see that it won't create health hazards. Technicians look for gas leaks and cracked heat exchangers, and they'll make adjustments to see that the furnace runs at its safest. If they think the furnace can no longer run safely, they'll arrange for a replacement.
Efficiency is vital if you want to avoid paying high bills during the times when you do need the heater running. A heating system doesn't need large amounts of wear and tear to start losing efficiency—it only needs to gather too much dust and dirt. Regular maintenance includes both tune-up and cleaning steps.
Maintenance sees that a heater is effective and won't abruptly fail on you when you need it. The tune-up will help see that the heater is providing the level of warmth necessary each time it comes on.
Finally, annual maintenance protects the warranty for the heater. Most manufacturer's warranties are only in force if the unit has professional maintenance on a regular schedule. Keeping the warranty valid saves you from having to spend money on a replacement if the heater fails due to factory fault.
Sign Up for Saddleback's MVP Program!
To have all your HVAC maintenance in Laguna Niguel, CA and throughout Orange County taken care of each year, sign up for our MVP Program. This HVAC plan includes:
15% discount off standard HVAC rates
Two tune-ups a year (AC and heater)
50% off diagnostic charges
No dispatch or trip fees
Priority service so you can jump to the head of the service queue.
We offer different MVP Plans: one for plumbing, one for the HVAC system, and one covering both. We want you to enjoy total peace of mind in your house, so reach out to us today to learn more about our MVP Plans and find the right one for your needs.