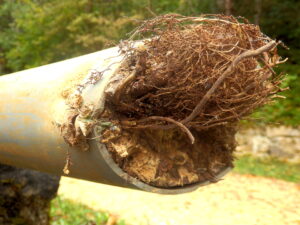 Has your home needed sewer line repairs or have you been told your sewer lines are blocked or broken due to shifting soil, settling, or damaged pipes? Trenchless pipe replacement is one of the best tools plumbers have to repair or replace a sewer line.
Although trenchless technology isn't new, it's becoming a popular option among homeowners who want a less invasive—and less expensive—method of sewer pipe repair and replacement.
Traditional methods of sewer repair are costly, and when you add to that the extra expense of fixing the landscaping it destroys in the process, trenchless pipe replacement makes a lot of sense for a lot of homeowners.