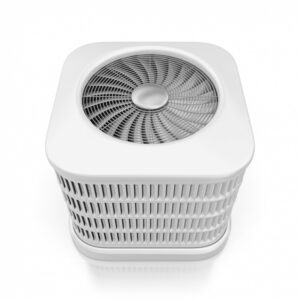 We've been in business for forty years now, and over that time we've offered many great services to our customers. We like to think that all our services are the best we offer. However, when it's spring, there is one service we think rises above the others for importance—and that's air conditioning maintenance.
With the hot weather in Southern California, having a working air conditioner is critical for any home. Maintenance is the best way to ensure that a working air conditioner stays … a working air conditioner. There are many other maintenance benefits, enough that we can make a list of them (and probably still have some extras left over that we can't fit).
#1. An air conditioner that lasts longer
How long do you want your air conditioner to last? "As long as possible" is the standard answer. For most air conditioners, that would be 10 to 15 years. But an AC can only reach this range if it has maintenance. Lack of maintenance will cause the cooling system's lifespan to drop, possibly even cut in half. You don't want to have to replace your AC after 8 years when you could've used it for 15.
#2. Fewer malfunctions and repair calls
Maintenance does a good job of catching potential repairs when they're small and removing the stress and strain on the AC so it's less likely to encounter malfunctions. In fact, more than 50% of the repairs that air conditioners need are because of lack of maintenance. If you keep up with annual AC maintenance, you'll prevent the majority of malfunctions and repair calls. That adds up to plenty of time and money saved.
#3. Better system energy efficiency
An air conditioner has a rating of how efficiently it turns electrical energy into cooling power: SEER. The higher SEER, the more energy-efficient the unit. But the actual efficiency performance of an air conditioner will decline without maintenance, so that a 16 SEER air conditioner will begin to act like a 12 SEER system or lower after a few years. That means you'll pay more to run the AC for the same amount of cooling. Maintenance will keep your AC at its original efficiency rating for most of its service life, and you'll enjoy lower bills.
#4. Dependable performance
Going into the summer with an AC that hasn't been maintained is taking a large risk that the air conditioner will fail on you when you need it the most. Maintenance armors-up an AC so it will work when you need it to and you can relax and enjoy the summer.
#5. Keep the warranty in force
Lack of maintenance may void equipment warranty. You don't want to lose the important consumer protection of your air conditioner's warranty—especially when 2% of air conditioning systems that leave the factory have some sort of fault.
We offer maintenance through our HVAC Value Plan, which takes care of your AC in spring and heater in fall. There are other membership benefits: call us to find out more and to sign up.
Saddleback Plumbing Heating & Air has served Orange County since 1981. Call today to find out more about our HVAC Value Plan.