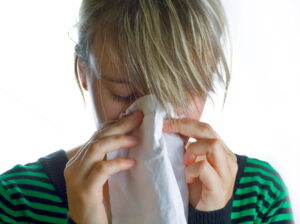 The break between winter weather and spring weather isn't a sharp one in Southern California, at least not as sharp as in other parts of the country. But there is a change, and the warmer weather is enough to start the spring bloom in plants. Nice as the warmer temperatures are, that plant bloom brings something else with it that isn't as nice—allergy season.
If you have sensitive allergies or asthma problems, then spring can often be unpleasant. Spring allergies can bring sneezing, coughing, watery and itchy eyes, dry itchy skin, headaches, nausea, and asthma. Many spring allergies resemble the flu or the common cold. The source of many of these problems is tree and grass pollen, and it can be hard to get away from them, even in your house.
There are several medical ways to alleviate the problems of allergy season. But we can offer you indoor air quality solutions to lessen allergy season. You only need to call us and we can find the best way to help.
Proper air filtration
The air filter on your HVAC system isn't going to help with allergy problems in your house. In fact, if the filter isn't changed regularly, it can make things worse. If you want to filter out larger pollutants that lead to allergy problems, just as pet dander and pollen, you'll need dedicated air filters integrated into the ductwork. We're the HVAC contractor in Irvine, CA who can take care of this for you.
UV air purification
Many allergy triggers are from organic pollutants like mold spores and bacteria. The best way to safely counteract these pollutants is with a UV germicidal light installed into the HVAC system. This type of UV air purifier uses ultraviolet radiation to kill off microbes, bacteria, and other organic contaminants. UV lights are safe for people and pets and require little maintenance. Ask our technicians about whether ultraviolet germicidal lights are right for your house's allergy needs.
Air Scrubbers
This is one of our favorite solutions to general indoor air quality problems. Air scrubbers use multiple techniques to clean the air so they can target a range of pollutants, including biological ones and gases and odors. Air scrubbers are powerful enough that they are used in commercial buildings as well as residential. There are several different models of air scrubbers, and our IAQ pros will see you have the right once to reduce spring allergy troubles.
Repairs to damaged, leaky ductwork
The ductwork of your home may be working against you during allergy season because it has leaks that are allowing stale, pollutant-filled air to enter into the air circulated around your living spaces. Leaky air ducts cause many problems for an HVAC system (low energy efficiency, hot and cold spots), so if you have damaged ducts, you'll want them sealed up regardless of whether you're also having allergy problems. Our technicians can test the ducts, find where they need sealing, and then have the system made airtight once more.
Saddleback Plumbing Heating & Air has Served Orange County since 1981. Call us today to schedule great indoor air quality services.