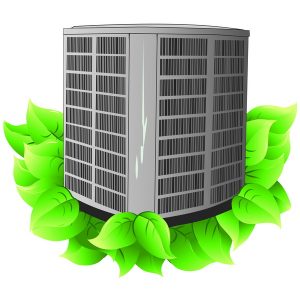 Orange County can always depend on hot summer days. Our spring weather has shifted back and forth and brought a few storms along with it, but right now is the time to start thinking about your air conditioning plans in your house for the approaching season. You may wish to have air conditioning service in Tustin, CA in the early summer to replace your old AC. If you are, we're the contractor with experience in the area to call—we've been helping homeowners with comfort for almost forty years now.
We'd like to offer some helpful tips for how to plan for an AC replacement.
How certain are you that it's time for a replacement?
We could have phrased this as "How certain are you that your current AC is done?" But that's not an accurate description of all situations, since some homeowners may choose to replace an air conditioner when it's still operating well because they're interested in upgrading to an energy-saving unit. If you've had your current AC for 10 years or more and want a different option with more features, that is reason enough to have the job done.
If you want to know if replacing the AC is a better option than repairing it, we recommend replacing any system 15 years or older, or if the repair cost would be more than 50% of the cost of a new system.
Consider features you would like
Buying an AC may not offer the wide range of options when buying a car, but you do have a choice of features for a replacement system to consider. High-efficiency air conditioners have features such as variable-speed fans, scroll compressors, and inverter technology, all of which improve on energy efficiency and the even spread of comfort. You can also have new Wi-Fi and "smart" thermostats put in as well.
Understand what efficiency can mean
We recommend looking into high-efficiency air conditioners with 20 SEER or more. But something you need to understand about efficiency is that it isn't a guarantee of savings. Yes, on average, a higher efficiency AC will cost less to run than a lower efficiency one. But if the system is the wrong size or is poorly installed, the efficiency won't make a difference—the unit will waste money. This is one of the many reasons to always rely on professionals for the installation; you'll get the best service from the AC this way.
Getting a fresh start with refrigerant
All new residential air conditioning systems use R-410A refrigerant, a much more environmentally friendly refrigerant blend than older "Freon" (R-22), which your current AC may still use. R-22 has been officially phased out, so if you have an R-22 unit, replacing it not only gives you a great new AC, you'll be able to have it repaired in case of a refrigerant leak (a common AC trouble).
Call early to schedule service
Aren't sure if you're ready to have the installation work done yet? Don't worry, you only need to call us and we'll help you with making the decision and then get you on the schedule for whatever service you need: maybe repairs, maybe a replacement. We'll make sure you receive the service you truly need.
Saddleback Plumbing Heating & Air has served Orange County since 1981. Schedule air conditioning replacement with us today.