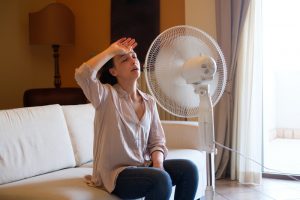 The temperatures are warming up, summer is almost here … and your air conditioning system is already disappointing you.
You don't want to go through the summer with an air conditioner that is struggling to keep up with the heat. If you've noticed that it's taking too long for the AC to deliver the comfort you want, or the AC isn't getting the house to its regular level of cooling, you may need to look into air conditioning repair in Irvine, CA from our pros.
There may be a simple explanation, so we're going to climb a ladder of possibilities, from the simplest to the most complex, to see what's causing the AC's capacity problem.