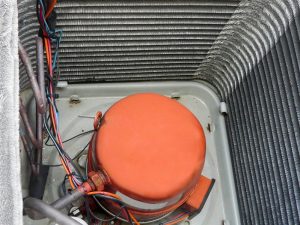 You're probably familiar with hard starting in vehicle engines. You turn on the ignition in an old car, and the motor grunts, grumbles, and struggles before it starts. This happens more often in colder climates than ours, but everyone knows what a hard-starting engine sounds like.
An air conditioning system can also hard start, although it makes different noises. Buzzing and humming sounds from the outdoor condenser cabinet indicate the compressor in the AC is fighting to get started. An air conditioner making a general racket when it turns on is probably hard starting.
And if your home's AC is hard starting, don't let it continue!