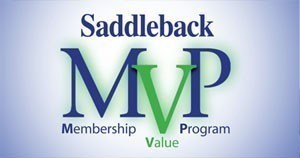 It's a busy time, and one of the last problems you'll want to run into during the months ahead is having to call for a heat pump repair in Orange County, CA because your heat pump has stopped doing the job of cooling the house. Although you can always depend on our technicians to handle your repairs, backed with a satisfaction guarantee, we know you'd rather not have to make the call in the first place. That's why scheduling heat pump maintenance during spring is so important.
The Repair Reduction Facts
There are numerous reasons to stay current with heat pump maintenance. One of the biggest is how much it lowers the amount of repairs a heat pump will need during its service life. Approximately 85% of the malfunctions a heat pump may encounter are avoidable thanks to maintenance. The maintenance inspection catches problems while they are small, and the tune-up and cleaning lower the strain on the heat pump that can lead to future malfunctions. Think about the improved convenience and the lower costs for your heat pump when 85% of the repairs are just … gone.
Yes, We Did Say "Spring" Maintenance
If you looked at the first paragraph and thought, "I already had the heat pump maintained in the fall," then we're glad we can clear up a major misconception. Heat pumps must have maintenance twice a year. This is different from air conditioners and furnaces, which only need maintenance once a year. The heat pump has taken over the job of both the AC and furnace, so it does more work and needs more maintenance. The spring check-up gets the heat pump ready to handle summer heat, and the fall prepares the heat pump for cooler weather.
Keep in mind: the heat pump uses the same components whether it's in heating or cooling mode. It accumulates the same stress no matter what job it does, so it needs a more frequent maintenance schedule.
The MVP Plan
We make maintenance simple for our customers because we understand that this is one of the most important services we offer. This is why we developed the MVP Plan. You can sign up for both plumbing maintenance and HVAC maintenance, as well as a comprehensive plan to take care of both. Joining provides you with regular twice-annual service necessary for your heat pump to work its best with few chances of malfunctions. You also receive these extra benefits:
A 3-year parts and labor warranty as long as you maintain MVP Plan membership
A 15% discount off standard HVAC rates
50% off HVAC diagnostic charges
No dispatch or trip fees
Preferred Priority Service—you can jump to the front of the service queue
And the best benefit of all is the peace of mind you'll have that your heat pump will carry you through each season.
We have 30 years of trusted experience helping homes in Orange County. You can trust us to provide you with top-quality HVAC maintenance that saves you money and keeps your house cool for many years.
Saddleback Plumbing Heating & Air has proudly served Orange County since 1981. Schedule your heat pump maintenance today.