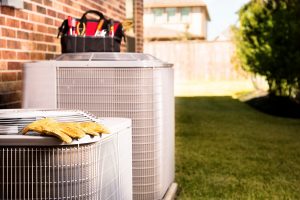 Wouldn't you like to get started on summer early? We can't change the weather outside for you, but we can help start making an important preparation for another season of hot weather. March is the time when people start to think about the coming warmer months, and it's the time we recommend our customers arrange for regular air conditioning maintenance. 
We want to stress how important annual air conditioning maintenance is for a home. It isn't a job you want to skip for a year or two, no matter how tempting it might seem. The air conditioner for your house is vital during the summer—you wouldn't want to have it fail on you during one of the hottest days of the year, but without maintenance that becomes a much stronger possibility.
Maintenance isn't a difficult job: you only need to call our Saddleback team to arrange for the job and we'll take care of it from there. We'll arrange for your appointment for air conditioning maintenance in Orange County, CA and come to your house to inspect and tune up the AC. It doesn't take long, and you'll enjoy great rewards for the rest of the summer.
The Rewards of Annual AC Maintenance
Having your AC given a professional tune-up and thorough inspection pays you back in many ways. Here are just a few:
Reliability: We already mentioned this one—you'll have an AC you can trust to handle the hottest days without failing on you or falling behind in cooling capacity.
Efficiency: An air conditioner will start to lose energy efficiency as it ages, but maintenance can rein this is so that your AC system will only lose about 5% efficiency over most of its service life. Without maintenance, your AC could lose 5% per year.
Few Repairs: Maintenance does a great job of removing the strain and dust and dirt that accumulates on an AC over the year. This helps prevent the majority of repairs the air conditioner may need—more than 50% of all AC repairs can be prevented with diligent maintenance.
Longevity: You want to get the most years possible from your air conditioner as a return on your original investment. Without regular maintenance, it's close to impossible to get an AC to last its estimated 10 to 15-year service life. The AC may even give out after only half that time. Maintenance will see that your AC lasts for a long time.
Valid Warranty: The warranty on an air conditioner will remain valid if it receives maintenance. Missing maintenance can void this important consumer protection.
Become a Member of Saddleback's MVP Program
The easiest way to get routine maintenance for your air conditioning system is to become a Saddleback MVP. Our MVP Program takes care of your air conditioning and your heating—and you have the option for plumbing maintenance too. You'll not only receive the best maintenance service, you'll also enjoy special MVP benefits like a 15% discount off standard HVAC rates, 50% off diagnostic charges, priority scheduling, and more.
Saddleback Plumbing Heating & Air has served Orange County since 1981. Arrange for annual heating maintenance with us today and get on the schedule early.