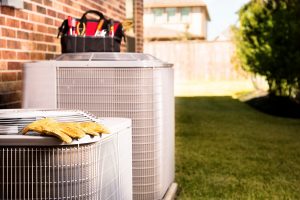 We're already enjoying warm weather here in Southern California as spring starts, which is exactly what we expect. We can also expect this summer to be another hot one when we need our air conditioners putting in serious work to keep us cool and happy.
Running an AC is expensive. The only electrical appliance in a house that uses more electricity is an electric water heater (if you have one). The compressor of an air conditioner draws on large amounts of power to run when the AC switches into cooling mode, from 3,000 to 5,000 watts per usage hour. For a comparison, most electrical appliances in a house only use watts per usage hour measured in the low hundreds.
You can expect to see a rise in your electrical costs during the summer. There isn't much you can do to avoid this. But you can keep that rise from getting out of control if you follow some money-saving tips with your AC. Here is our best advice for lowering the price of keeping your cool.
Have the AC professionally maintained
We just talked about air conditioning maintenance in our last post, so we'll keep this simple: regular AC maintenance from professionals is the best way to prevent the system from deteriorating and costing more and more to run annually. Get on our schedule as soon as possible for your air conditioning maintenance in Orange County. Join our MVP club and enjoy extra benefits.
Remember the energy-saving thermostat settings
You want to raise your home's thermostat as high as you find comfortable during the summer. Yes, raise it. The nearer the indoor and outdoor temperatures are to each other, the slower your house will gain heat, which will help the AC run far less. We recommend a setting of 78°F during the day when people are home, and raising it 10°F at night or when the house is empty.
Change the HVAC air filter on a regular schedule
One of the biggest energy-wasting mistakes people make with their AC is to leave the same air filter in place in the HVAC system for the whole summer. This puts immense strain on the blower fan to circulate air and it can even damage the air conditioner. Change the filter at the start of the cooling season, and then put in a new one every 1 to 3 months. (Check it regularly to see when is the best time to put in a new one.)
Leave the AC on when you aren't at home
"Wait… what?" We know this sounds counterintuitive, but let us explain. If you leave your house for a long period, like that summer vacation you're planning, leave the thermostat set to around 88°F so the AC will occasionally turn on. The reason for this is that it costs much more energy to cool down a blistering hot home all at once when you come back than to have the AC periodically keep the temperature just warm. It's also better for your house not to get insanely hot.
Call Saddleback Plumbing Heating & Air for Fast Professional Service. We have served Orange County since 1981.