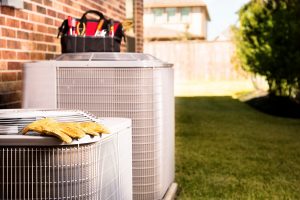 Spring may have just sprung, but summer is not far off. We're going to start experiencing warm weather sooner than you think, which means that now is a great time to start thinking about getting your home ready for the summer season. There are a number of different ways that you can make sure that your home is ready for summer, depending on the current state of your cooling system.
Schedule Preventive Maintenance
Unless you're replacing your air conditioner entirely this season, spring is the ideal time to schedule preventive maintenance for your system. Air conditioner issues don't announce themselves the moment they start to develop. Most air conditioning problems lurk in the system for weeks or months before causing enough damage to start showing symptoms. Obviously, you don't want to give any problems with your air conditioner any extra opportunities to harm it before having them repaired. That's why you should schedule preventive maintenance.
During a preventive maintenance appointment, your technician will closely examine your air conditioner for any problem areas. Any potential issues found can be repaired before they have the chance to get any worse. If you schedule preventive maintenance for your air conditioner every spring, you can expect your system to be more energy efficient and less likely to develop problems.
Replace Your Air Conditioner
Unfortunately, there does come a point where no amount of maintenance will be able to get your air conditioner to last another season. If your air conditioner is nearing the end of its life, now might be an ideal time to install a new system before the days heat up. You don't want to have your current air conditioner break down on you in the middle of a hot day, after all. Common signs that your air conditioner is ready to be replaced include frequent breakdowns, high monthly costs, and being older than the age of 15.
Duct Sealing
You probably don't think about your ducts all that often, but they're a vital part of keeping your various HVAC systems working properly. Unfortunately, they're also very prone to leaks. Most duct leaks are small, but their cumulative effects add up quickly. The US Department of Energy has estimated that the average centralized forced air climate control system loses up to 30% of its total output to duct leaks on average.
That's a massive drop in output, one that affects both your comfort and your monthly cost of operating your air conditioning system. If you've never had your ducts sealed before, or you haven't had it done for the past couple of years, now is a very good time to get it taken care of. Duct sealing can restore lost output, making your air conditioner more energy efficient and helping to keep you more comfortable.
Saddleback Plumbing provides comprehensive air conditioning services in Orange County, CA. If you need air conditioning services before the summer season, contact us today to schedule an appointment with one of our professional technicians. We'll make sure that your home is ready for summer.