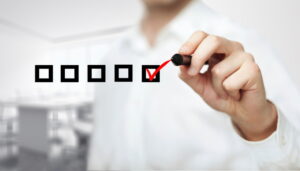 This last week in Southern California gave us our first taste of fall weather, with temperatures cool enough for long sleeves, overcast skies, even a touch of rain and a thunderstorm. And then this week … right back to 80°F.
It never drops below freezing here, and our winters are mild and the envy of many other states. That doesn't mean we can ignore the heating systems in our homes. We still need them, especially during winter evenings. To ensure a dependable and safely operating heater for your house this winter, you'll need to schedule heating maintenance in Orange County, CA. We hope this is something you do every year, and we have a way to make that easy. (But more on that at the bottom of this post.)
Heating Maintenance Is Always Beneficial
Think about previous winters in your house, and you'll realize that you do rely on your heater, probably more than you think you do. Maintenance keeps your heating system in optimal shape, preventing wear and tear from taking effect too early. It also keeps a heating system fresh after many months where it isn't used. After maintenance, you'll feel much more confident that your heating system will turn on and work right the first time you need it in winter.
There are several other important benefits of heating maintenance to keep in mind:
Annual maintenance is necessary to keep the equipment warranty on your heating system valid. Without a valid warranty, you may end up paying a large amount for repairs or even a full replacement that the warranty would have otherwise covered.
Maintenance inspections look for ways a heating system may become unsafe. This is extremely important for gas-powered furnaces. An annual check-up can catch potential troubles so you can have them fixed.
Without regular maintenance, any heater will start to cost more to run than it should. A well-maintained heater will keep 95% of its original efficiency for most of its service life.
Maintenance prevents the majority of repairs a heating system would have otherwise needed.
A heating system that has annual maintenance will last longer than one that doesn't. Sometimes it can last twice as long.
Join the Saddleback MVP Plan
Now, how can we make regular heating maintenance easier for you? With Saddleback's Membership Value Program (VIP). This program provides you with routine maintenance for your heating, air conditioning, and plumbing system. You can select different tiers, such as a plumbing-only plan, an HVAC-only plan, or the All-Star Value Plan combining plumbing and HVAC.
The plan offers added value along with the great benefits of maintenance. These perks include discounts on standard rates, waived dispatch fees, 50% off diagnostic fees, and preferred customer service so you can jump to the head of the service queue. To find out more details about the different plans, talk to one of our team members today. They'll help you sign up and get your heating maintenance scheduled at a convenient time.
Call us today to join our MVP Program and arrange for your fall heating maintenance. Saddleback Plumbing Heating & Air has served Orange County since 1981.