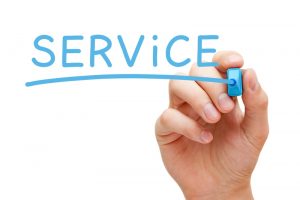 It still feels like summer here in Southern California, and we know that plenty of people are hoping for cool weather—and especially a few days of rain. But the cooler weather is on its way, and we want to make sure our customers are ready for it with working heating systems.
Yes, it's once again time for you to schedule your heating maintenance in Orange County, CA. Why not get it done early in the month so you can worry about the busier time of year that's just up around the corner? All you have to do is call Saddleback and sign up for our HVAC Value Plan or our ALL STAR Value Plan, which includes plumbing maintenance as well. We can get on the schedule right away to have your heating system inspected and tuned-up, and you'll be ready for the cooler weather.
The Perks of Being a Member
Joining our HVAC Value Plan comes with special membership benefits beyond how it helps your heater:
3-year Parts and labor warranty on any repair made by Saddleback Plumbing Heating & Air while membership is current.
15% discount on standard HVAC rates.
Two tune-ups per year—the other is for your AC.
Half-off on HVAC diagnostic charges.
No Dispatch or Trip fees.
Preferred customer status so you can jump to the head of the service queue.
Your Heating System Benefits the Most!
Those are nice perks to have, but the reason they're perks is because the huge benefit is what regular maintenance does for your heating system.
Better energy efficiency: A heating system will lose around 5% of its efficiency each year it misses maintenance, and that will mean paying more to run it. When you stick with maintenance, you can expect your heater to cost the same to run right until the last few years of its service life.
Fewer repair calls: Nobody wants to call for repairs for a busted HVAC system, and maintenance goes a long way toward preventing this. The majority of repairs your heater might need during its service life won't occur thanks to maintenance.
Longer system life: Replacing a heater years before its time is expensive and inconvenient. Maintenance will help a heater reach its maximum lifespan potential, which could be almost twice what it would be if it missed out on maintenance.
Improved performance: A heater that's tuned-up will perform far better at warming a house than one that's aging rapidly.
Safety: With a gas heater, maintenance is mandatory to ensure the system doesn't have any safety concerns.
Warranty protection: The manufacturer's warranty on a heating system may be voided without annual professional maintenance. This can leave you trapped with paying for a repair or replacement due to a manufacturer's fault.
Peace of mind: Why worry about the performance of your heating system each time you turn it on? Maintenance will give you confidence that your heater will hold out on you whenever you need it.
`Saddleback Plumbing Heating & Air has served Orange County since 1981. Schedule your HVAC maintenance with us today.