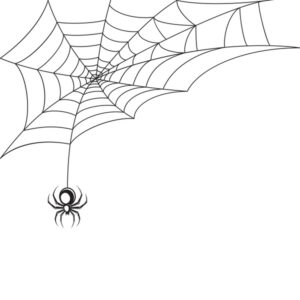 Here's a spooky story to tell for October, so gather 'round the digital HD fire and listen to what could happen to you if you ignore a water heater that's one of the… undead! 
An undead water heater is one that should have been sent to its resting place in the scrapheap years ago, except it still seems to be working. But it's actually the water heating walking dead, and unless you replace it with a new water heater, you may find yourself in the hideous, terrible, gruesome situation of a cold shower one morning and a few annoying days afterward rushing to get a new water heater.
Signs of an Undead Water Heater
Sorry, none of those "detect a vampire" tricks from the movies work. Your water heater will cast a reflection in a mirror, and garlic will only end up giving you garlic-flavored hot water. You can look for more subtle warnings of a water heater that's less than alive but more than dead:
A drop in water volume: Do the people in your house race to get to the showers first each morning because they're afraid the hot water will run out? If this didn't occur previously, it's a huge warning that the water heater is struggling to keep up with regular demand. Repairs may work, but if the system is over 20 years old, time for a new one.
Age: Speaking of which… yes, water heaters can often last beyond 20 years, with electric water heaters managing the longest service lives. But we recommend looking into getting a new one if your water heater has entered the twilight of its twenties. The chance of it losing efficiency and capacity are higher at this age.
Corrosion: You never want to see corrosion of any type on your water heater. It's designed to resist corrosion, but the tale of years will cause it to eventually yield to the inexorable gnawing of the fiendish beast corrosion. In some spots, corrosion can be removed by replacing parts, but most of the time it means the water must be replaced.
Rusty red discoloration in the hot water: Oh no, Mother, blood! Oh sorry, it's just rust. But that's still not good! If you see this rusty discoloration from the hot water taps (check if the cold water is still clear) it means the water heater tank has rusted through and the system must be replaced. 
Leaks: You may get a leak in the water heater once in a while during its service life. You call us, we fix it. But when leaks become common, it usually means the system is beyond repairs. You call us, we'll see if it needs replacing, and replace it if it does.
When you're hunting for water heaters in Orange County, CA as a replacement for your undead (or plain ol' dead) water heater this fall, call us right away. We're expert at determining how close to the end your water heater is and if it's indeed ready to be laid to rest in a recycling yard. We install many of the best new water heaters, and we'll help you pick a unit that will have an effective long life.
Saddleback Plumbing Heating & Air has served Orange County since 1981. Schedule a new water heater installation with us today.