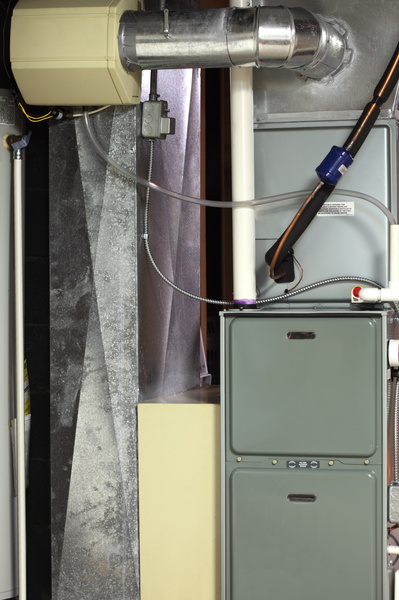 No furnace can last indefinitely, and there's no such thing as "the last heating system you'll ever need to buy." Even in warm Southern California, furnaces gradually wear down from use. In fact, homeowners often neglect to have routine service for their furnaces because they don't rely on them often. This will speed up the furnace's decline.
If you've come to this post, it's because you suspect your furnace is past its expiration date—whatever that may be. What is considered "too old" for a furnace? We'll take a look at this question, which has several answers.
Your Furnace Type Matters
The type of furnace makes a difference in how long you can expect it to run. The standard gas furnace, the most common type of home heating system, lasts for around 15 years. There are gas furnaces with heavy heat exchangers that last longer, but these are old models that have extremely low energy efficiency.
Electric furnaces are common in Southern California, and these can last for longer because they don't deal with the effects of combustion and natural gas. An electric furnace can often last more than 20 years, or even thirty. It will need to have parts replaced over its lifetime, however, such as the electrical heating elements. Not all parts of a furnace wear down at the same time.
Consistent Maintenance
One of the reasons we remind customers to always schedule professional heating maintenance in the fall is that it helps a furnace last for as long as possible. If a furnace misses multiple annual tune-ups, it's lifespan will drop, sometimes by half.
Add a Few Years for Our Weather
Again, this is dependent on maintenance! You will use your furnace less than someone in a colder climate, so wear and tear will accumulate slower. You can probably get your furnace past the 15 or 20-year mark if you take care of it.
You Have a More Energy-Efficient Option
We consider any furnace to be "too old" if it has an efficiency rating far lower than the newer options on the market. If you have a furnace more than 10 years old, but you find a high-efficiency furnace model that will pay back its installation costs in only a few years, you may want to replace earlier.
Repairs Cost Too Much
When you arrange for furnace repair in Rancho Santa Margarita, CA with our technicians, they'll give you an estimate on the work necessary. If the cost is more than 50% of the price of installing a new furnace, you're better off with the new furnace. For example, we can put in a new heat exchanger for a gas furnace that's 15 or more years old, but the cost of this service is rarely worth it. A new, higher efficiency unit is the best choice going forward.
You don't need to worry about making the decision to retire an old furnace on your own. Our technicians will give you expert advice and the best repair or replacement service.
Schedule an appointment with Saddleback Plumbing Heating & Air to find out if it's time for a new furnace. Proudly serving Orange County since 1981.