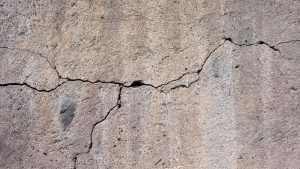 If there are two words that have the most potential to strike fear in the hearts of California homeowners, it's "slab leak." Perhaps you know someone who's had to deal with what can be an emotionally and financially draining home repair.
Although slab leaks aren't always preventable, as a proactive homeowner, knowing how slab leaks start—and how to find them—can help you catch them early. Read on to find out more about how slab leaks occur and, most importantly, how to detect them.
How Slab Leaks Start
Slab leaks are water leaks that occur in the pipes that run under the concrete slab or foundation of a home. They can also occur in the slab of the home itself.
Homes in California are more susceptible to slab leaks because of earthquakes, erosion, and hard water. Here are the most common causes of slab leaks:
Improper installation of pipes and fittings
Use of poor-quality pipes and materials that are more susceptible to wear and tear
Corrosion in the pipes and fittings due to hard water or age
Corrosion in the soil and concrete surrounding the pipes
Cracking, splitting, and shifting of the home's foundation
Copper pipes are more susceptible to corrosion
Older homes are at higher risk of slab leaks
How to Detect Slab Leaks
As a homeowner, being aware of signs of slab leaks is the key to early detection. Here are common signs of slab leaks.
Increased Water Bill
If you've noticed your water bill has increased without a correlation such as increased usage, this could be a sign of a slab leak. Keeping an eye on your water usage and water bill are easy ways to check for potential slab leaks. If you notice a spike in your water bill, schedule a service call with our technicians.
Sounds of Running Water
Hearing water running in your home, even though your taps aren't on and your appliances aren't running, can be a sign of a slab leak,
Check Flooring
Keep an eye on your home's floors and baseboards for potential physical clues of a slab leak. Things to look out for include areas of discoloration in the carpet or hardwood flooring, and buckling floorboards. Warm, damp, and wet spots on the flooring are also cause for concern. Also, pay attention to damp or discolored drywall and baseboards.
Water Intrusion
Unfortunately, many homeowners are made aware of slab leaks when water comes up through the floors. Within a short amount of time, this flooding can cause a lot of damage to the sub-flooring and flooring in your home.
Running Water Meter
An easy way to determine if you have a slab leak is by shutting off the water in your home and checking your water meter. If the meter is still running, it means that you have a leak somewhere in your system. 
Fixing a slab leak is a job that should be left to highly-trained professionals. Modern technology makes it possible to accurately pinpoint the exact location of a slab leak through non-invasive methods.
Call Saddleback Plumbing Heating & Air for fast and professional slab leak repair. We have served Orange County since 1981.