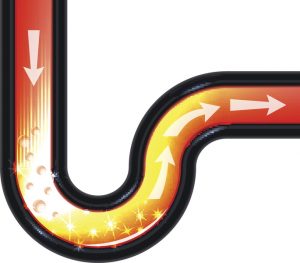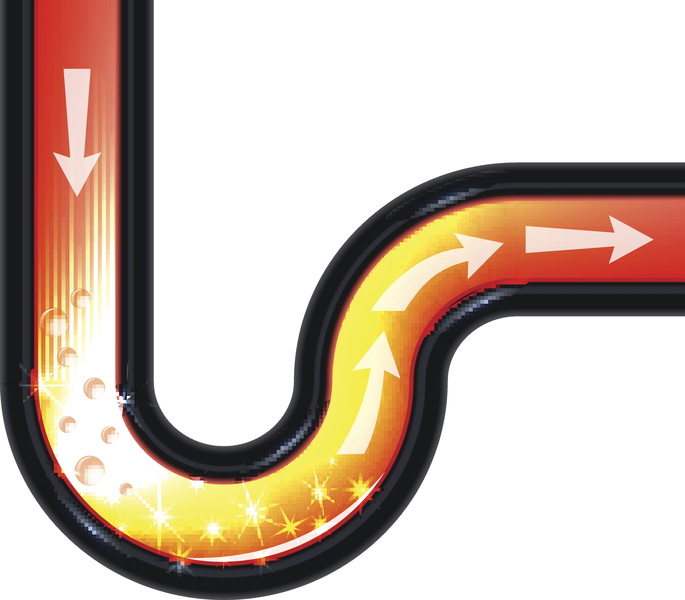 Getting your drains cleaned is probably not on your holiday wish list, but making a New Year's resolution to get routine drain cleaning is a great way to say, "out with the old!"
Drain cleaning isn't only for clogged drains—it's an essential preventive measure to keep them from clogging in the first place. And if you've had holiday parties and family visiting from out of town, your plumbing had to work harder over the holidays and may have more accumulation of food and paper products than usual. That accumulation can cause slow drains that lead to clogs, odors, backups, or costly repairs.
You may be tempted to tackle slow sinks and clogs yourself by pouring chemical drain openers down the drain, but here are the cold hard facts: they rarely work. They leave most of the clog behind and can damage your pipes. And they're extremely toxic. You can do better!
Saddleback Plumbing Heating & Air uses hydro-jetting for the best drain cleaning in Orange County. Hydro-jetting can remove any size clog with a high-pressure blast of water, which is safer for your family and for the plumbing system than chemicals.
There are several benefits to having your drains cleaned regularly by a professional:
It prevents clogs and slow drains
Debris, waste, and minerals in your water can build up in pipes over time, reducing water flow and slowing the drain. The debris can eventually build up enough to clog the drain if left untreated. When water can't drain, it has nowhere to go but back up, taking all sorts of waste and debris back up with it. The result can be backed-up sinks and showers, which can turn from unpleasant to flooding very quickly.
The build up of debris can also trap water in the pipes, putting unnecessary stress on the pipes and leading to the growth of unhealthy mold, mildew, and bacteria.
It keeps foul odors out of your house
Waste and standing water in the pipes can cause foul odors to seep up into your home. You can smell it but can't necessarily pinpoint the source. The best way to rid your home of the smell is to have the drains cleaned out properly.
It quiets those noisy pipes
When water flowing through the pipes meets obstructions, the result can be squealing and popping noises in your walls. Drain cleaning can remove the obstruction, allowing the water to flow at normal pressure, eliminating the source of those sounds.
It extends the life of your pipes and save money
Well-maintained pipes and drain systems last longer than neglected pipes. Poor maintenance leads to clogs and standing water that eventually corrodes the pipes, causing leaks. Leaking pipes lead to higher water bills and repair costs.
Start the New Year with Peace of Mind
Don't wait until the water backs up into your sinks! Give yourself the gift of knowing your drains are clean and flowing.
Saddleback Plumbing Heating & Air has served Orange County since 1981. Call us to schedule drain cleaning today.