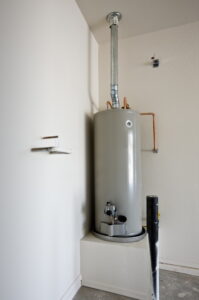 How long have you had your water heater? If it's more than 10 years, you might wonder how it managed to get so far. After all, it's a water-using device made of metal. Shouldn't it have corroded or rusted-out at this point?
Honestly, you probably don't give your water heater this much thought. As long as it keeps hot water flowing for the showers and your family isn't complaining, it's doing its job. If it runs into trouble, you can call our expert technicians to investigate and see what it needs.
But in this post, we want to talk about the part of your water heater responsible for it lasting as long as it has. All parts of a water heater are important for it to operate, but this component does something special: it stops the water heater from corroding. A bit of knowledge about this part will help you know how to best care for your home's water heater.