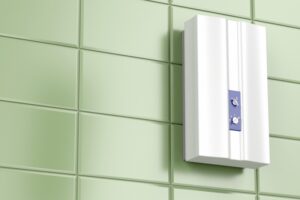 If we asked you which home system you couldn't live without, you'd probably say it's your air conditioner. It's true that in Orange County you rely heavily on your air conditioning system to keep your home comfortable throughout our extended cooling season.
However, there's a home system you rely on multiple times a day, 365 days per year. That system is your water heater! Just think about how often you rely on water throughout the day. When your water heater begins showing signs that it's struggling to provide the hot water your family requires, you'll notice it right away.
If you've had to call for water heater repair in Orange County lately, perhaps you've been thinking of upgrading to a tankless model. Let's review the pros and cons of these energy-efficient systems so you'll be ready to make the decision when it's time to choose. After all, you don't want to go without hot water for even a day.