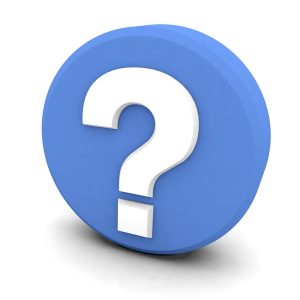 When answering the question, "What's the link between water heater maintenance and repairs?" the answer is quite simple. Water heater maintenance helps prevent water heater repairs. It's true! Maintenance is the absolute best way to avoid not only unexpected and costly repairs, but an interruption in your home's precious hot water service. 
Just think about all the things you do in your home that rely on a steady flow of hot water. Showers, baths, washing hands, cooking, cleaning, sanitizing, and using appliances. Your ability to do all these things can come to a grinding halt with the smallest hiccup in your water heater's performance.
We know that maintenance might seem like an unnecessary expense and yet another task on your never-ending list of home maintenance tasks. However, we promise that it's a solid return on your investment that'll save you time, money, and comfort in the long run. In addition to avoiding repairs, here are more benefits of routine water heater maintenance.
Fewer Repairs
Just like any complicated piece of machinery that you use on a daily basis, a well-maintained water heater is much less likely to need repairs. That's because during a tune-up, our plumbing technicians will catch all the small technical issues that, if left unchecked, would lead to a major problem.
Here are just some of the issues that water heater maintenance can help you avoid:
Lack of hot water/hot water running out during a shower
Decreased water pressure
Leaks
Rusty, discolored water
Corrosion of the components or tank
Sediment buildup
Broken anode rod, pressure relief valve, or heating elements
Faulty burner or pilot light (for gas-powered water heaters)
Exploding water heater
Helps Avoid a Worst-Case Scenario
For both gas and electric water heaters, the worst-case scenario that could occur from a faulty, neglected water heater is an explosion. Although it's rare, it's a possibility, and as you can probably surmise, this is a potentially lethal scenario.
Water heaters rely on the concept of pressure to function. When you combine high internal temperatures with pressure, a neglected water heater can explode. Although water heaters are equipped with safety mechanisms to prevent such incidents, malfunctions can happen.
We don't want to give you a worst-case scenario and have it be the incentive to schedule water heater maintenance every year. Here are some other benefits.
Longer lifespan: Regular tune-ups help the system run better overall. That improved efficiency along with less need for repairs adds up to helping ensure it'll last for its intended lifespan of 10–15 years.
Protects the warranty: Regular maintenance is usually a requirement for the warranty. Protect your water heater's warranty by scheduling maintenance.
Improved energy efficiency and decreased utility bills: Save money by decreasing your energy usage along with your utility bills. You can also pat yourself on the back for boosting your eco-friendliness as you help ensure your water heater is running as efficiently as possible. 
Call Saddleback Plumbing Heating & Air for Fast and Professional water heater services. We have served Orange County since 1981.