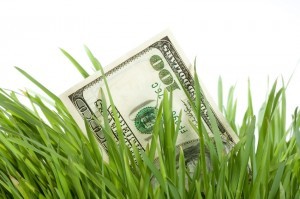 Electric bills tend to skyrocket during the summer, when people rely on their air conditioners during most of the daylight hours. Now, for some people, high electric bills are a worthy trade for not having to deal with indoor temperatures in the 90's. However, you can both cut down on your electric bills and stay comfortable during the summer heat if you know what to do. Have a look at some of the ways that you can save money on your electric bill over the summer.
Schedule Preventive Air Conditioner Maintenance
Preventive maintenance is always a good thing when it comes to HVAC systems. It lowers the chances of problems damaging your air conditioner before you notice that they're there. Consistently scheduling maintenance every year helps to reduce repair costs, and extend the effective lifespan of your air conditioner by a number of years. In fact, regular professional maintenance can reduce the likelihood of issues developing with your air conditioner by up to 90%. That's not the only thing it does, though.
Air conditioning systems that receive regular maintenance are up to 40% more energy efficient than systems that don't. That translates to a lot of money you save on AC operating costs over the summer. If you haven't already scheduled preventive maintenance for your air conditioner this summer, we recommend you have it done sooner rather than later.
Duct Sealing
The US Department of Energy has estimated that the average central forced air system loses up to 30% of its total output to duct leaks. That's nearly a third of the output that your air conditioner generates going to waste, which you still have to pay for. If you've never had your ducts sealed before, or it's been a few years since you had it done last, it's a good idea to schedule it now. This will both make your air conditioner more efficient, and make you more comfortable.
Zone Control
Centralized air conditioners only have two settings: on and off. This means that while an air conditioner is operating, it applies the same amount of output to all areas of the house. The problem with this is that it creates hot and cold spots, as well as wasting energy on rooms that don't need it. Zone control systems split your home's ducts up into different zones, each of which has its own thermostat.
When one of those thermostats detects that it needs climate control, it opens the appropriate duct dampers and activates the air conditioner. This allows you to have a much finer level of control over your indoor climate, including preventing wasted output and the formation of hot/cold spots. Zone control systems will both save money on energy costs, and help you stay comfortable.
Saddleback Plumbing provides a full range of air conditioning services in Trabuco Canyon, CA. If you need help keeping your home as comfortable and energy efficient as possible, contact us today to schedule an appointment.  We'll find the perfect solution for your cooling needs this summer.