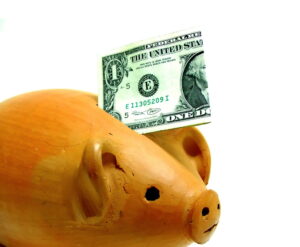 We've started to have our first brushes with colder autumn weather, and even some rainfall. Although we don't have to deal with the full chill of winter that strikes many other parts of the country, we still need our heating systems to run at key times. And wouldn't it be great if we didn't have to pay for the occasional heat we need?
Of course, this is impossible. Heat is a form of energy, and powering a gas or electric heating system costs money. If you dread having to use your heater each winter because you don't like what it does to your utility bills, we have some potentially good news: you might be paying more each year than necessary. Because Southern California residents aren't as used to running central heating systems, they often make errors that lead to higher costs.
In this post, we will look at several ways you can curb heating costs—both small tips as well as bigger jobs that our professionals can help you with.
Never skip heating maintenance
This is one of the top causes of wasted heating power in Orange County. We may have mild winters, but the central heating systems in our homes still require annual maintenance to ensure they work at peak efficiency. If you've skipped maintenance for the last few years, then we aren't at all surprised you have higher utility bills. Schedule maintenance with our team this month and you'll see a noticeable difference in what you pay to warm your house.
Never ignore heating malfunctions
Here's another common problem from enjoying mild weather: procrastinating at getting a faulty heater fixed. If you notice that your central heater isn't working at its best, you may feel tempted to ignore it as long as you're getting some heat. But that apparently "small" problem could easily cost you in much higher operating costs—and maybe a suddenly broken heater. Call us for heating repair in Irvine, CA or elsewhere in Orange County as soon as you notice something wrong.
Go easy on the thermostat settings
The mild winter weather of Orange County gives you a great opportunity to save money with the thermostat: you don't have to set it high to feel comfortable. People often make the mistake of thinking that pushing the thermostat higher means getting heat faster, but this isn't true. It only makes the heater run longer. On most winter days, a setting of 68°F on the thermostat will do nicely, and it can mean up to a 20% savings on your heating costs over the year compared to pushing the thermostat farther up.
Regularly change the air filter
This is another easily avoidable extra cost for your heating. The filter on your HVAC system will clog up after a summer and fall of cooling. Unless it's changed out, it will force the heater to work harder when it comes on. We recommend changing the filter every one to three months to ensure you aren't putting needless extra pressure on the heating system.
We have many other tips to help you control heating costs. Feel free to talk to us whenever you need help!
Saddleback Plumbing Heating & Air has served Orange County since 1981. Call us when you need help for your home heating.