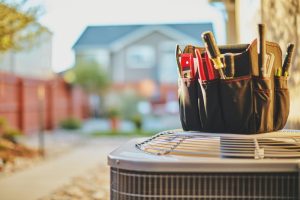 This is going to be a busy summer for almost everyone as people try to return to normal and get around to many tasks they had to put off for months at a time. We understand if you feel a bit anxious, or even a touch panicked, at having to add yet another item onto your calendar.
Last month we posted our annual reminder to schedule HVAC maintenance for your air conditioning system. It's always a good idea to have this done early in the spring and avoid busier schedules. But if you haven't scheduled spring maintenance yet, don't think you've missed your chance. And please don't decide that maybe you can skip it this year. Maintenance is a vital service, but it doesn't have an expiration date: you haven't missed any "cut-off." It's not even summer yet!
Call us today to sign up for our Membership Value Program (MVP) for your HVAC system to have maintenance done as soon as possible. (Yes, we said there wasn't an expiration date—but the earlier you have it done, the more value you receive from maintenance!)
What Is the Membership Value Program?
We didn't talk about this in our last post on maintenance, so we want to go into more detail here. This is an investment in your home's HVAC system that pays off year after year. We also offer a similar MVP program to handle your plumbing, and you can choose a total package All Star Value Plan that offers comprehensive heating, cooling, and plumbing system coverage. We like to think of the All Star Plan as a total peace of mind package.
But to focus on the MVP HVAC plan for the moment: Membership comes with several special benefits on top of the already tremendous benefits of regular HVAC maintenance.
3 Year Parts and Labor Warranty on any repairs that we make
A 15% discount off our standard HVAC rates
Two semi-annual precision HVAC tune-ups (spring and fall are recommended)
50% off HVAC diagnostic charges
No dispatch or trip fees
Preferred priority service so you get to go to the front of the line
The spring tune-up for your air conditioning system is one of the most important maintenance services you'll have all year. After all, our summers can get intense, and you'll probably have the AC running on most days through the summer. You not only want to ensure the air conditioning system is working at its best and with little chance of malfunctioning, but also working at its most energy efficient.
On average, a central AC uses 3,500 watts of electricity every hour, and you'll definitely notice an increase in your electrical usage on your bills. But without maintenance, the AC can start draining much more than 3,500 watts an hour because it's starting to decline. The bills can quickly get steep—you're paying more for what is likely poorer cooling performance.
We want you to enjoy the best energy-efficient and worry-free comfort this summer. The MVP HVAC lets us help you make that a reality.
Call Saddleback Plumbing Heating & Air for Fast Professional Repairs. We've served Orange County since 1981.