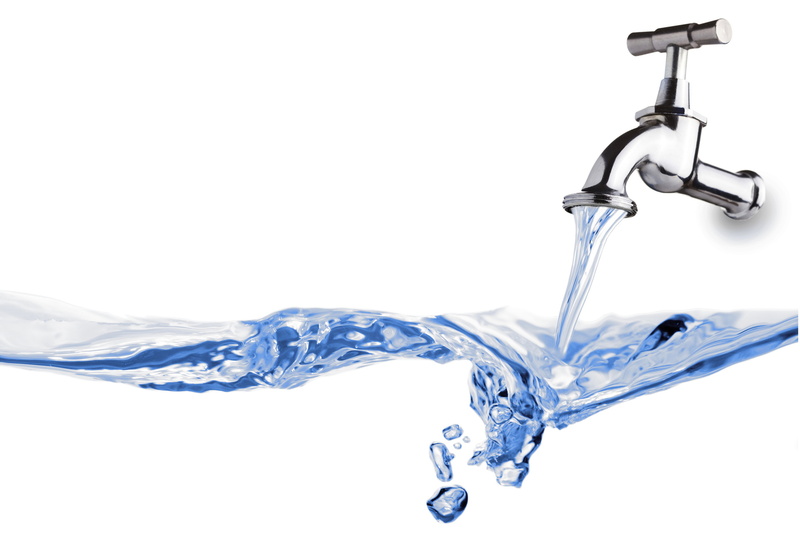 The water that comes from your taps is supposed to be clear. As crystal clear as possible. Although you may still have unseen contaminants inside clear water (which is why recommend scheduling regular water testing every few years), when the water turns muddy, discolored, or cloudy, you'll know there's something wrong.
A common visual issue you may see in your water is black specks. What causes this, and is it a reason to call a plumber in Newport Beach, CA to fix it? We'll answer these questions below.
The Cause of Black Specks
There are a number of different sources for these unsightly black specks floating in your water:
Rubber disintegration: The small bits of black in the water may feel rubbery. In this case, what you are probably dealing with is decaying rubber gaskets or washers in the plumbing. These decaying rubber bits can be in a variety of places, including flexible supply hoses. If the black specks are only appearing at one faucet, unscrew the faucet head to see if the rubber washer is falling apart. This is easy to replace. Deteriorating rubber washers elsewhere in the plumbing as well as decaying supply hoses are more serious and may require hiring a plumber to fix.
Corroded pipes: For older homes with plumbing that hasn't been updated, black specks in the water are often a warning that the interior of the galvanized steel or cast iron pipes is corroding. The black specks are bits of the corrosion flaking off into the water supply. Any sign of pipe corrosion is a reason to call a professional plumber. You may need partial repiping, and the plumbers will check to see if the corrosion has affected the pipes elsewhere and is creating hidden leaks. Corrosion in pipes can also lead to lead entering the water supply—and you want that fixed ASAP.
Corrosion in the water heater: Are the black specks only appearing when you turn on a hot water tap? This could mean corrosion in the hot water lines. But the more likely cause is a rusting hot water tank. This often occurs in older tank water heaters (more than 15 years old) or ones that haven't been maintained. A corroding water heater needs to be replaced right away, since it is at a high danger of a full breakdown and will start leaking.
Professional Plumbers Are Here to Help
In cases where you don't have a simple decaying washer, it will take the work of expert plumbers to solve black specks in the water supply: a new water heater, supply line replacements, repiping. We always advise having water testing done in these situations because there may be other water quality issues affecting your home that you're not aware of. Our plumbers not only offer plumbing repair and water heater services, they also install the best in water treatment systems so your household enjoys healthy and safe water to drink. We work with many types of purifiers and filters, as well as water softeners.
Saddleback Plumbing Heating & Air has served Orange County since 1981. Call us when you need the finest in local plumbing assistance.