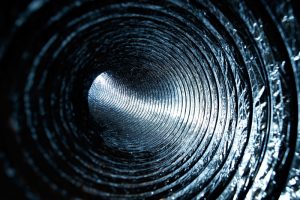 Here's the standard way central air conditioners all used to work: the air conditioned by the evaporator coil is pushed into the ventilation system by the blower fan in the air handler, sending the air to every vent in the house. On the surface, this sounds like exactly what a central AC is supposed to do.
But consider this comparison: what if you turned on one light switch in your house, and instead of a single light coming on, all the lights in the house came on? That's incredibly wasteful of energy. But this isn't much different than turning on the air conditioner and having cooled air sent to every room, even if those rooms don't need cooling because no one is in them.
This is where zone control HVAC systems make the difference. Zone control divides a house into different "zones" that can be cooled separately from the others. For example, there's no need to cool empty bedrooms when everyone is gathered downstairs.