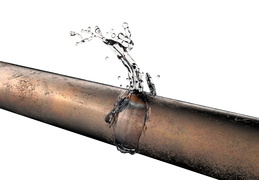 How would you define a "small" plumbing trouble? Probably something that's a nuisance but which isn't interfering with your regular day. It's something you can have fixed … but not now, maybe later when you have time for it.
We want to caution you against doing this. Any small plumbing trouble could be only the surface effect of a larger one. Or a small plumbing issue could eventually expand into a major fiasco. When you have a concern about your plumbing, no matter the size, always call a professional for plumbing in San Juan Capistrano, CA at your earliest convenience. Otherwise, you may have to make an emergency call when it's extremely inconvenient.
We're going to explore some of the small plumbing issues that can mask or lead to bigger ones.